At Piper Shores, our commitment to shaping the next generation of leaders is an essential part of our mission. Our hope is that one day, these leaders will become the compassionate caretakers of our aging population. As a proud member of LeadingAge, a renowned nonprofit association representing more than 50 mission-driven senior living and long-term care providers in Maine and New Hampshire, we are honored to announce the arrival of an exceptional LeadingAge Student Intern who will join us for an immersive summer experience in 2023.
Meet LeadingAge Student Intern, Rachel Salsa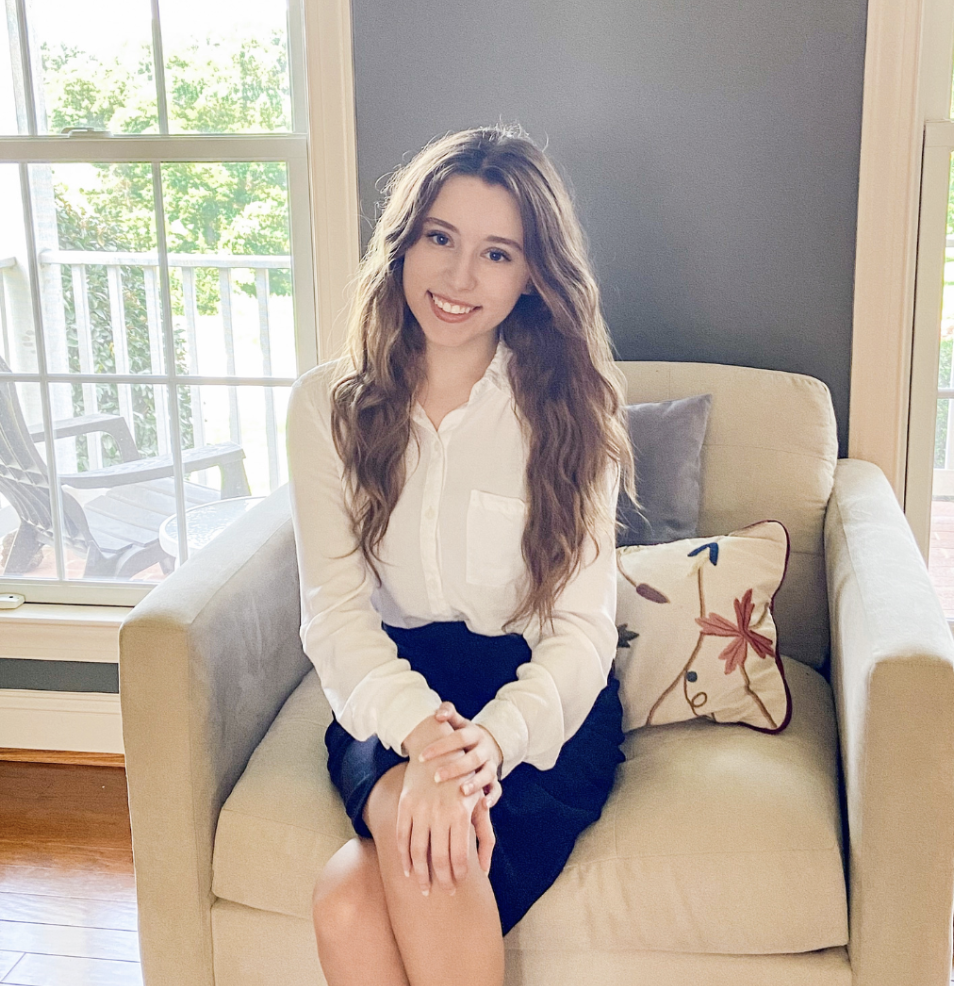 A junior at Towson University in Maryland, Rachel is currently pursuing her bachelor's degree in healthcare management with a double minor in marketing and business administration. Her interest in senior care is what brought Rachel to Piper Shores, where she will participate in the LeadingAge Summer Enrichment Program from June through August, 2023. As a student intern, Rachel will have the opportunity to immerse herself in the daily operations of our senior living community, acquire practical knowledge, and gain firsthand experience that we hope will complement her future work in the field.
Growing up in Fallston, Maryland, Rachel volunteered in a senior living community through her local Girl Scouts troop, where she developed a deep appreciation for the lasting connections she formed with the residents. Years later, Rachel was able to expand her experience in the field while working as a concierge at Brightview Senior Living in Maryland. Ultimately, it was Rachel's desire to help others that steered her toward a career in senior care.
"It's definitely the people—the kindness and the interaction with the residents—that I love the most," Rachel shared. "It's a job that makes you feel good about helping people. Plus, the stories you hear and the friendships you make with the residents are a big part of why I love working in senior living."
Embracing the Piper Shores Experience
During her time at Piper Shores, Rachel will reside on-site at the new Meadows campus. She will serve as the official Move-in Coordinator, and will play a vital role in ensuring a smooth transition for just under 90 new residents.
One of the most exciting aspects of Rachel's internship is the chance to collaborate and learn from our dedicated staff members and residents. With their diverse expertise and vast experience, our team will provide Rachel with unique insight into the multifaceted world of senior care. From strategic marketing initiatives to administrative operations, Rachel's aspirations extend beyond her internship here at Piper Shores. She hopes to one day become a nursing home administrator, pursuing her heartfelt desire to make a lasting impact in the field.
"Here at Piper Shores, we take immense pride in helping to shape future leaders of the next generation," said Phil Jean, Chief Executive Officer. "These emerging leaders will ultimately become the caretakers of our aging population, and we're proud to play a part in contributing to their futures."
Piper Shores Leads the Next Generation of Leaders Forward
In addition to participating in the LeadingAge Summer Enrichment Programs, our community also prioritizes LeadingAge's mission of innovative development across the healthcare continuum to better the lives and independence of our aging population. Our very own Chief Operating Officer/Administrator, Leanne Fiet, was recently named the Vice Chair of the LeadingAge Maine, New Hampshire Board of Directors in May 2023. Fiet has been a board member for two years and Chief Operating Officer/Administrator at Piper Shores for five.
"The mission of LeadingAge is very important to me and our community," explained Fiet. "It's not just about keeping a pulse on the industry, but actively shaping a brighter future for aging. We are the agents of change, driving progress and transforming the landscape of senior care. It's important that we have a hand in this visionary movement."
LeadingAge Maine & New Hampshire is an affiliate of LeadingAge, which represents more than 5,000 nonprofit aging services providers and other mission-driven organizations. LeadingAge is focused on critical issues like funding, financing and government relations as well as larger-scale initiatives such as workforce development.
About Piper Shores
Piper Shores is Maine's only nonprofit lifecare retirement community. Built in 2001 in a style that complements Maine's architectural heritage, Piper Shores is located on 138 acres of beautiful oceanfront property, situated between Higgins Beach and historic Prouts Neck in Scarborough, Maine. Piper Shores is an innovative retirement community that promotes the long-term well-being of its residents through a continuum of activities and lifecare services. Piper Shores residents enjoy active, independent lifestyles with guaranteed priority access to on-site assisted living and skilled nursing care, whenever they may need it. Piper Shores is owned by Maine Life Care Retirement Community, Inc., a Maine nonprofit organization formed by a group of accomplished local individuals to deliver the shared vision of creating an ideal retirement community on the coast of Maine. For more information, visit pipershores.com.