Piper Shores Board of Directors
The following individuals from the Greater Portland business and nonprofit communities currently serve as the volunteer Board of Directors for Piper Shores.
---
Malcolm Rogers, MD, Board Chair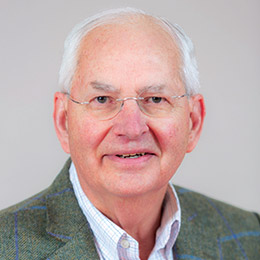 Dr. Rogers was born and raised in New York City, and educated at Yale and Harvard Medical School. In a long career at the Brigham and Women's Hospital, Dr. Rogers focused on the interface between medical and surgical illness and psychiatric conditions, and also operated a private, adult psychiatry practice. Since moving to Maine in 2008, Dr. Rogers has served at the Portland-based VA Clinic and on an on-going National VA Research Project. He is also actively involved in Maine's Psychiatric Professional Organization, Maine Association of Psychiatric Physicians and Konbit Sante, an organization working to improve the capacity of the healthcare system in the north of Haiti.
---
Daniel P. Thornton, Vice Chair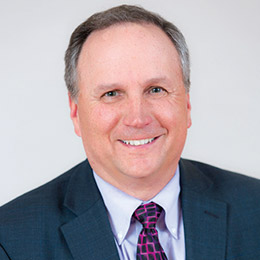 Mr. Thornton is the Maine Market President of People's United Bank. He joined the bank in 2011 as Senior Vice President, Senior Lender, for southern and northern Maine. He brings over three decades of experience in commercial lending to Maine businesses and institutions. Mr. Thornton is the past board president of Ronald McDonald House of Charities in Portland, and recently served on the United Way Campaign Cabinet of Greater Portland and the Institute for Family Owned Business (IFOB) Board. Currently, he is on the Executive Committee of the Maine Bankers Association and most recently joined Eastern Maine Healthcare System (EMHS) Board as a director, serving on both the finance and quality committees. He earned his bachelor's degree in resource economics from the University of Maine and his M.S. in business from Husson University.
---
Karen Hart, MS, CPA, Treasurer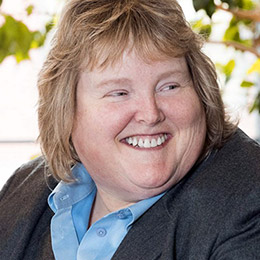 Ms. Hart is the in-house CPA for LeBlanc & Young's fiduciary services area. She is responsible for overseeing and reviewing the many tax returns prepared by the firm. A Bangor native, Karen has over 28 years of experience in accounting—specializing in trust, estate, and gift taxes. She is also on the board of Mercy Hospital where she serves on the Finance and Governance Committees. Karen holds an M.S. in Taxation from Thomas College and a B.S. in Finance from the University of Maine in Orono.
---
Nancy Magee, Secretary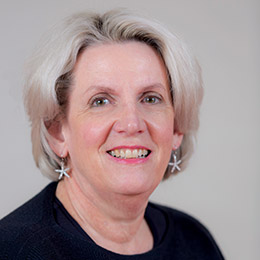 Ms. Magee worked for Unum Life Insurance Company for over 32 years. During her tenure, she held senior level positions in Operations, Group Insurance and Long-Term Care Product Development and Marketing, Pension Underwriting, Long-Term Disability, Individual Disability, Life Insurance, and Long-Term Care Claims. Her previous board work included several years as part of the USM School of Business Advisory Council and a member of the USM President's Board of Visitors. She is a graduate of the University of Southern Maine and lives in Scarborough.
---
Richard A. Blake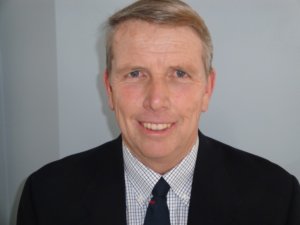 Mr. Blake has 43 years of experience in banking, commercial lending, and tax credit investing. His unique career saw him work for the same bank, only changing through mergers, from 1965 to 2008. In that time, Richard, or to those who know him, Randy, grew from a teller/trainee to Manager of Community Development Department and Tax Credit Investing. A graduate of Northeastern University, as well as the University of Southern Maine and Brown University, he brings great knowledge through his strong history of supporting nonprofit organizations—particularly in the senior living, affordable housing, and economic development sectors. Randy is past president of Seventy-Five State Street (a non-profit elderly housing facility); past president of York Cumberland Housing (now Avesta); and past president of the Cape Elizabeth Land Trust. He lives in Cape Elizabeth where he enjoys woodworking, watercolor painting, and spending time with his grandchildren.
---
Amy R. Booth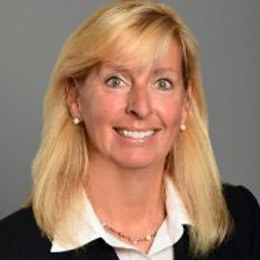 Ms. Booth is a partner and Senior Vice President with CBRE/The Boulos Company where she oversees the property management division encompassing the management of over 40 properties totaling in excess of 4 million square feet of commercial space. In her role, she supervises the property management team and reviews maintenance-related contracts for cost effectiveness. Her years of experience include building expertise in zero-based budgeting, coordination of capital improvement programs, and negotiating maintenance contracts. A graduate of Westbrook College and a licensed Maine real estate broker, Ms. Booth is also on the Board of Directors at the Maine State Real Estate Developer's Association and the Center for Grieving Children.
---
Dr. Frank Chessa, Ph.D.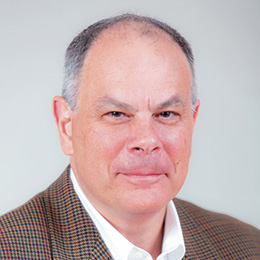 Dr. Chessa is the Director of Clinical Ethics at Maine Medical Center. Additionally, he serves as the Assistant Professor of Medicine and Associate Course Director of Ethics and Professionalism at Tufts University School of Medicine. He attended Dickinson College, where he earned a Bachelor of Arts degree in Philosophy and Environmental Studies. He received a Master of Arts in Philosophy at the University of South Florida, followed by a Doctorate in Philosophy at Georgetown University. Committed to his community, Dr. Chessa serves on several boards, including the Institutional Review Board for Maine Medical Center as well as Dirigo-Maine Geriatrics Society.
---
Robert E. Danielson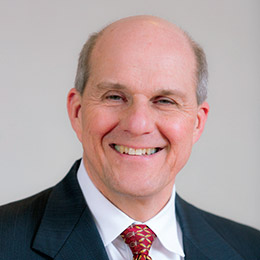 Mr. Danielson is the managing partner of the Law Offices of Robert E. Danielson. His practice focuses on all areas of land use, estate planning and small business planning, including conveyancing, leasing, financing, title, zoning, corporate structuring, wills, trusts and estate administration. He is also a frequent lecturer on various real estate and estate planning topics. Mr. Danielson is the former Board of Directors Chair of St. Joseph's Manor and is an active member of South Portland/ Cape Elizabeth Rotary Club.
---
Susan J. Guerette,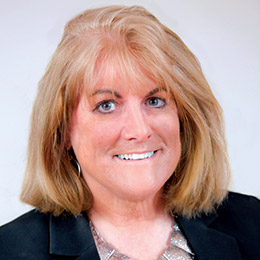 Ms. Guerette is the Director of Network Management, Aetna. An attorney, a Registered Nurse, and a Certified Case Manager, her strengths in the professional world are only rivaled by her community involvement with the Preble Street Resource Center and the TD Beach to Beacon Road Race. Ms. Guerette holds a BS in Nursing from Duke University, a JD from New England School of Law, and a certification in Medical Case Management from University of Southern Maine.
---
Marilyn R. Gugliucci, MA, Ph.D.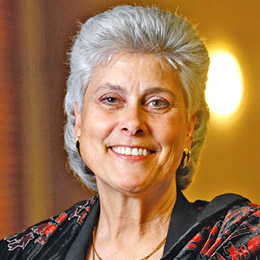 Dr. Gugliucci is a Professor and the Director of Geriatrics Education and Research at the University of New England College of Osteopathic Medicine (UNECOM). She is also Director of U~ExCEL (UNE~Exercise and Conditioning for Easier Living), a Fitness/Wellness Program for older adults currently offered at Piper Shores. Dr. Gugliucci is a Fellow of the American Geriatrics Society (AGS), the Association for Gerontology in Higher Education (AGHE), the Maine Gerontological Society, and is a member of the inaugural Gerontological Society of America (GSA) board. She serves on the national GSA Council and is the former Chair (2012-2013) for the Gerontological Society of America Health Sciences Section . During 2008-2010, she served as AGHE President. Dr. Gugliucci is a founding board member of the Maine Council on Aging, and SAGE Maine, and serves on the Ethics Committee for the Hospice of Southern Maine. She has served on the Maine Legal Services for the Elderly board for 12 years, St. Andre Health Care for 6 years and the Southern Maine Agency on Aging board for 6 years.
---
Quincy Hentzel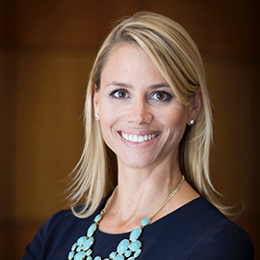 Ms. Hentzel is the CEO at Portland Regional Chamber of Commerce. Having spent much of her professional career in government relations, including over a decade as the Director of Governmental Affairs for the Maine Credit Union League, Ms. Hentzel brings a wealth of knowledge and a passion for advocacy to her roles. Her commitment to community engagement is evident in the many nonprofit boards and committees she serves on including Ripple Effect, Community Financial Liberty, and the Center for Grieving Children.
---
Raymond "Chip" Kelley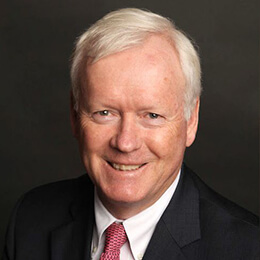 Mr. Kelley is the Commercial Banking Team Leader for Key Bank's New England District, responsible for Middle Market Banking in Maine, New Hampshire and Eastern Massachusetts. He manages teams based in Portland and Boston. He joined Key in 2005 after 13 years at Bank of America in Portland, Maine. Chip began his banking career with Shawmut Bank in Boston in 1985. He also spent two years in the early 1990s with Bank South in Atlanta. Chip currently serves on the Boards of North Atlantic Venture Capital Corp., Maine & Co., Maine Technology Institute and Maine International Trade. He also serves on the Finance Committee of the United Way of Greater Portland. Chip is a graduate of Colby College and lives in Cape Elizabeth.
---
Gerard Kiladjian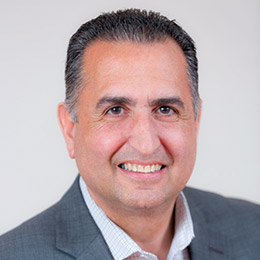 Mr. Kiladjian is General Manager of The Portland Harbor Hotel. As Area Director for Hart Hotels, he is responsible for the operations of the newly opened Inn at Diamond Cove, Diamond's Edge Restaurant & Marina on Great Diamond Island, and the Portland Harbor Fleet, providing transportation in Casco Bay onboard the Joseph S. Kennedy. Mr. Kiladjian has provided strong leadership expertise across multiple hotel brands with nearly three decades in the hospitality industry. A dedicated community leader, Gerard is President of the Armenian Cultural Association of Maine, a past board chair of The Greater Portland Convention and Visitor's Bureau, and a past board member of Portland Downtown.
---
Jonathan Roderick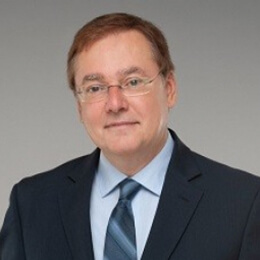 Mr. Roderick has more than 20 years of experience in the management of information technology in multiple industries with more than 10 years in senior leadership positions in healthcare. Utilizing technology to meet strategic priorities and business needs, Jonathan has served as VP, Technology Director for Androscoggin Bank, Senior Director for MaineHealth, Senior Consultant for BerryDunn, and most recently as CIO for Intermed, PA. Jonathan is an MBA holder from University of Southern Maine, and he is very involved in the higher education community, serving as an adjunct faculty member for the University of Southern Maine and the University of New England.
---
Isabella Stumpf, DO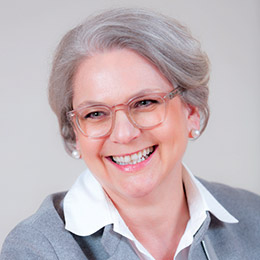 Dr. Stumpf is the Division Director of Palliative Medicine at Maine Medical Center and at Maine Health. Receiving a Fellowship in Pulmonary & Critical Care Medicine in 2005 and Board Certification in Hospice and Palliative Medicine in 2012, Dr. Stumpf also serves as a Clinical Assistant Professor Faculty with Maine Medical Center. Her practice focuses on helping patients with serious illness or chronic complex illness live fully and to provide the multi-layered support during the entire illness trajectory. A graduate of University of New England College of Osteopathic Medicine, Dr. Stumpf is a firm believer in patient and family-centered care while also improving access and value to care across all settings.