Piper Shores Board of Directors
The following individuals from the Greater Portland business and nonprofit communities currently serve as the volunteer Board of Directors for Piper Shores.
---
Dr. Frank Chessa, Ph.D., Board Chair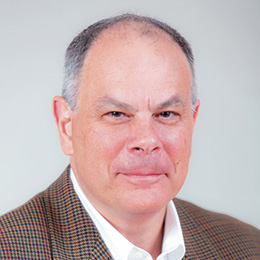 Dr. Chessa is the Director of Clinical Ethics at Maine Medical Center. Additionally, he serves as the Assistant Professor of Medicine and Associate Course Director of Ethics and Professionalism at Tufts University School of Medicine. He attended Dickinson College, where he earned a Bachelor of Arts degree in Philosophy and Environmental Studies. He received a Master of Arts in Philosophy at the University of South Florida, followed by a Doctorate in Philosophy at Georgetown University. Committed to his community, Dr. Chessa serves on several boards, including the Institutional Review Board for Maine Medical Center as well as Dirigo-Maine Geriatrics Society.
---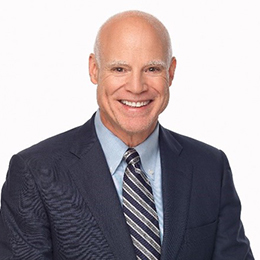 Adrian Kurre, Vice-Chair
Mr. Kurre is a retired hospitality executive with over 40 years of experience in restaurant and hotel operations, development, and franchise support. He started his hospitality career as a bartender and waiter, eventually working his way up to Senior Vice President with Hilton hotels—helping launch the Hilton Garden Inn brand. Adrian has a true passion for all things fitness, even going so far as to becoming certified as a personal trainer. A native of Minnesota, Adrian is excited he and his family now get to call Maine home.
---
Karen Hart, MS, CPA, Treasurer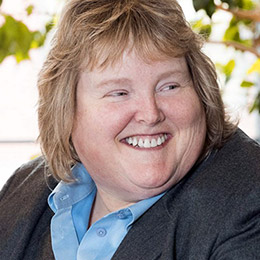 Ms. Hart is the in-house CPA for LeBlanc & Young's fiduciary services area. She is responsible for overseeing and reviewing the many tax returns prepared by the firm. A Bangor native, Karen has over 28 years of experience in accounting—specializing in trust, estate, and gift taxes. She is also on the board of Mercy Hospital where she serves on the Finance and Governance Committees. Karen holds an M.S. in Taxation from Thomas College and a B.S. in Finance from the University of Maine in Orono.
---
Nancy Magee, Secretary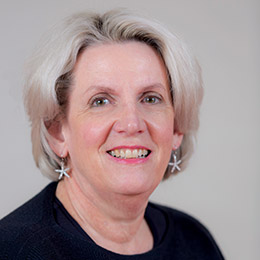 Ms. Magee worked for Unum Life Insurance Company for over 32 years. During her tenure, she held senior level positions in Operations, Group Insurance and Long-Term Care Product Development and Marketing, Pension Underwriting, Long-Term Disability, Individual Disability, Life Insurance, and Long-Term Care Claims. Her previous board work included several years as part of the USM School of Business Advisory Council and a member of the USM President's Board of Visitors. She is a graduate of the University of Southern Maine and lives in Scarborough.
---
Richard A. Blake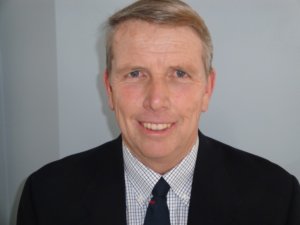 Mr. Blake has 43 years of experience in banking, commercial lending, and tax credit investing. His unique career saw him work for the same bank, only changing through mergers, from 1965 to 2008. In that time, Richard, or to those who know him, Randy, grew from a teller/trainee to Manager of Community Development Department and Tax Credit Investing. A graduate of Northeastern University, as well as the University of Southern Maine and Brown University, he brings great knowledge through his strong history of supporting nonprofit organizations—particularly in the senior living, affordable housing, and economic development sectors. Randy is past president of Seventy-Five State Street (a non-profit elderly housing facility); past president of York Cumberland Housing (now Avesta); and past president of the Cape Elizabeth Land Trust. He lives in Cape Elizabeth where he enjoys woodworking, watercolor painting, and spending time with his grandchildren.
---
Stephen Brooks, Ph.D.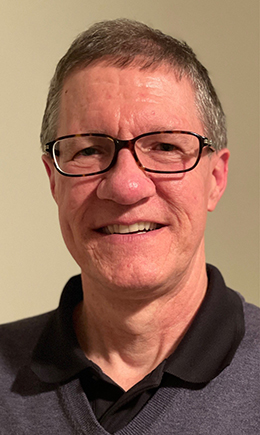 Dr. Brooks is recently retired from a 30-year pharmaceutical industry career with Pfizer, Inc. as a high-level executive with experience in Analytical Research and Development, Quality, and Manufacturing operations. He worked in a multi-cultural global business environment with both internal and external stakeholders to ensure the safety, efficacy and compliance of manufactured pharmaceutical products distributed to patients throughout the world. Stephen graduated from The University of Florida with a Ph.D. in Analytical Chemistry and attended Bowdoin College where he obtained his bachelor's degree in Chemistry. Stephen served as a caretaker for six years and is committed to ensuring that people receive the highest possible quality of care and service and has demonstrated a strong commitment to giving back to his community through Board service. He resides in Cape Elizabeth.
---
Kim Donnelly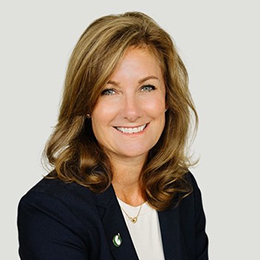 Ms. Donnelly is Executive Vice President and Director of Wealth and Business Services at Gorham Savings Bank. She oversees the Bank's investment services group, workplace banking program, Cash Management team, and partnership with Bigelow Investment Advisors. Kim has more than 25 years of commercial lending experience. She has served on the board of the former Cancer Community Center and is a long-time volunteer with Junior Achievement. She is a graduate from the University of Southern Maine and lives in Windham.
---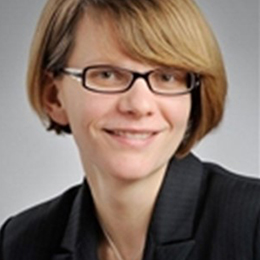 Dawn Harmon
Ms. Harmon is an Assistant Vice President, Legal Counsel in Unum's Employment Law Group. Prior to joining Unum in 2021, Dawn spent 17 years in private practice at a Portland-based law firm where she focused on employment law and served on the firm's management committee. She previously served on the Ronald McDonald House Charities of Maine Board of Directors and Executive Committee as well as the Cape Elizabeth Personnel Board of Appeals. Dawn obtained her undergraduate degree from Wheaton College, in Massachusetts, and her law degree from the University of Maine School of Law.
---
David Kunhardt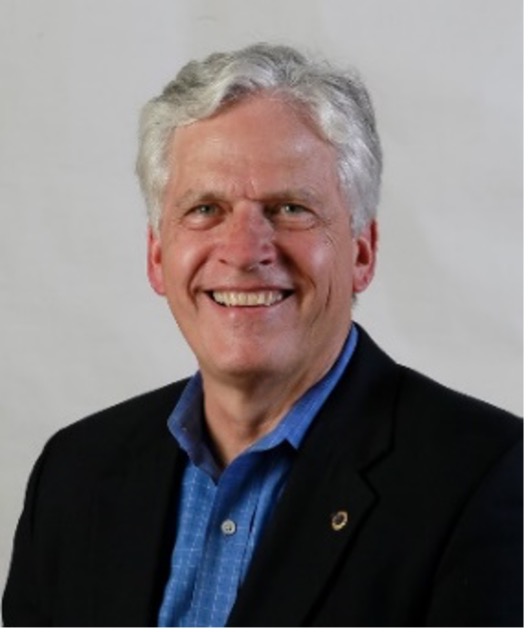 David Kunhardt has formed community development partnerships for over 20 years—in government, nonprofit, and for-profit settings—from Washington DC to Boston to San Francisco, including a decade as senior VP of Transamerica Realty. In 2007, he aimed to address climate change and shifted into the finance of solar energy. In 2020, he retired as a co-founder and CEO of SolEd Benefit Corp., which arranged solar partnerships for schools and cities to save them money as they committed to clean energy.
David and his family relocated to Scarborough, Maine in the Spring of 2021. Since then, he has been assisting the Piper Shores' Sustainability Working Group and the Board's Building & Grounds Committee.
---
Michael Patterson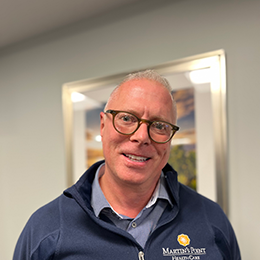 Mr. Patterson is a strategic HR professional with a full range of Human Resource experience including workforce planning, organizational design, and process improvement strategies. Known as a collaborator during his career with Martin's Point Health Care and Maine Medical Center, Michael is also a creative thinker and problem solver when it comes to building strong, authentic relationships. A graduate of both University of Southern Maine and King Alfred's College, he is also the former Chair of the City of Portland Planning Board. He currently serves as President of the Board of Trustees Human Resources Association of Southern Maine.
---
Jonathan Roderick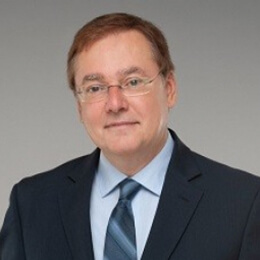 Mr. Roderick has more than 20 years of experience in the management of information technology in multiple industries with more than 10 years in senior leadership positions in healthcare. Utilizing technology to meet strategic priorities and business needs, Jonathan has served as VP, Technology Director for Androscoggin Bank, Senior Director for MaineHealth, Senior Consultant for BerryDunn, and most recently as CIO for Intermed, PA. Jonathan is an MBA holder from University of Southern Maine, and he is very involved in the higher education community, serving as an adjunct faculty member for the University of Southern Maine and the University of New England.
---
Malcolm Rogers, MD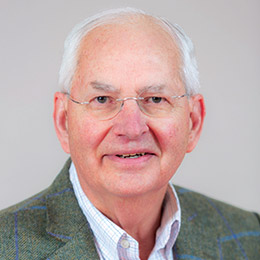 Dr. Rogers was born and raised in New York City, and educated at Yale and Harvard Medical School. In a long career at the Brigham and Women's Hospital, Dr. Rogers focused on the interface between medical and surgical illness and psychiatric conditions, and also operated a private, adult psychiatry practice. Since moving to Maine in 2008, Dr. Rogers has served at the Portland-based VA Clinic and on an on-going National VA Research Project. He is also actively involved in Maine's Psychiatric Professional Organization, Maine Association of Psychiatric Physicians and Konbit Sante, an organization working to improve the capacity of the healthcare system in the north of Haiti.
---
Isabella Stumpf, DO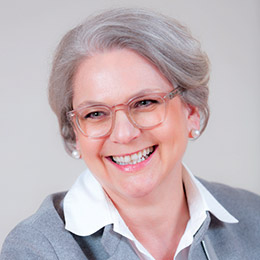 Dr. Stumpf is an attending physician in the Division of Palliative Medicine at Maine Medical Center and at Maine Health. Receiving a Fellowship in Pulmonary & Critical Care Medicine in 2005 and Board Certification in Hospice and Palliative Medicine in 2012 (recertified 2022), Dr. Stumpf also serves as a Clinical Assistant Professor Faculty with Maine Medical Center. Her practice focuses on helping patients with serious illness or chronic complex illness live fully and to provide the multi-layered support during the entire illness trajectory. A graduate of University of New England College of Osteopathic Medicine, Dr. Stumpf is a firm believer in patient and family-centered care while also improving access and value to care across all settings.
---
Michael P. Wood, CFA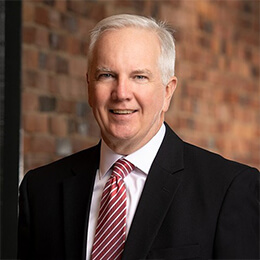 Mr. Wood is the Vice President and Portfolio Manager at R.M. Davis.
Mike brings a wealth of experience from senior-level positions he has held in investment advisory firm management, research analysis, and client service initiatives. He holds the Chartered Financial Analyst® designation and is a member of the R.M Davis Investment Committee. Mike grew up in New York and Massachusetts and now lives in Cape Elizabeth, Maine. He is active in the community, serving on various nonprofit boards.