Senior Leadership Team
We're grateful to the dedicated group of professionals who work behind the scenes at Piper Shores to keep our community flourishing.
James E. Adamowicz, Chief Executive Officer
Address: Falmouth, Maine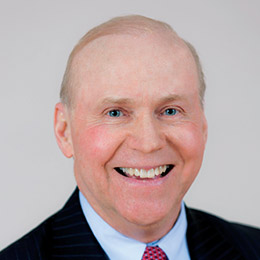 Jim has a BS in Business Administration from Bloomsburg University and an MBA with a concentration in Health Care Administration from Saint Joseph's University in Philadelphia, PA. Jim started his career as a licensed nursing home administrator working on the for-profit side for seven years. For the past 29 years, Jim has held senior leadership roles with not-for-profit continuing care retirement communities. He has served CCRCs in Pennsylvania and Florida. Jim and his wife Corrine, have one son, Matthew. Jim enjoys tennis, travel, reading and spending time with his family. [PSLT February 2013]
---
Leanne Fiet, Chief Operating Officer
Address: Scarborough, ME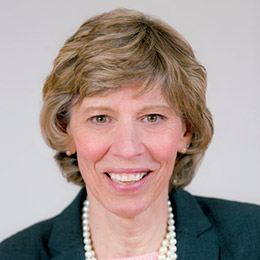 Leanne moved to the area from New Jersey, where she resided for more than 25 years. Born and raised in Western Michigan and the Chicago area, she is no stranger to Maine's cold winters. Leanne is a licensed nursing home administrator and for the past 20 years has held senior leadership roles in the field of senior care and aging services. She has a bachelor's degree in special education from Hope College and a master's degree in human services administration from Rider University. Leanne and her husband, John, have three cats and one Golden Retriever. Leanne enjoys yoga, kick boxing, gardening, hiking and a variety of outdoor activities. [PSLT June 2018]
---
Sue Hollen, Environmental Services Director
Address: Bonny Eagle Pond, ME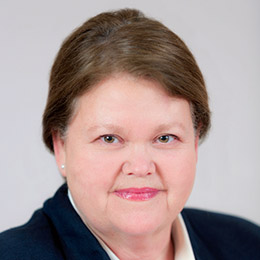 Sue has an Associate's degree in Business. Before coming to Piper Shores she has worked at Hannaford Bros., Co., as a Human Resources secretary, and was Director of Housekeeping at the Black Point Inn. She lives on the pond, so it's all about the water for the family. They love camping and traveling. Sue's husband Jim works at Casella Recycling. They have 2 sons, Wiley and Bonn, a dog and a cat.[PSLT June 2010]
---
Richard Ashley, Finance Director
Address: Buxton, ME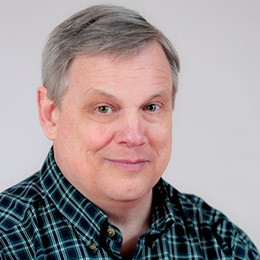 Richard has an accounting degree from Husson College. He started his career at the international accounting firm of KMPG in the Portland office.  He has also worked as Controller of some subsidiary companies of Blue Cross and as Accounting Manager at Flextronics International. Outside of Piper Shores Richard enjoys camping, traveling and attending his daughter's AAU basketball games. His wife, Alison, is the accounting manager at Channel 13 WGME. Their daughter, Bethany, is an accomplished basketball player.  [PSLT July 2004]
---
Daisy Wilson, Human Resources Director
Address: Cape Elizabeth, ME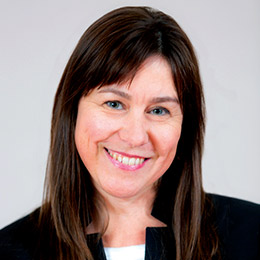 Daisy comes to Piper Shores with a well-rounded background in HR management, most recently at United Way of Greater Portland. Growing up on a small sheep, turkey, and goat farm in South Freeport, she headed west to Prescott College in Arizona for a B.A. in Sociology. Wilson then returned to Maine and became a residential youth and family counselor at Sweetser, a comprehensive behavioral healthcare organization, based in Saco. She spent four years as a Girl Scout Camp Director at Camp Pondicherry in Bridgton, Maine. She then went to Antioch University in Keene, NH, where she earned a master's degree in Organizational Leadership and Management.  Wilson lives in Cape Elizabeth with her partner, step son, and a 3-year-old Pug named Reuben. She is a longtime volunteer of Friends of Casco Bay, and Wayside Food Programs.  [PSLT September 2018]
---
Andrea Killiard, Marketing and Life Enrichment Director
Address: Scarborough, ME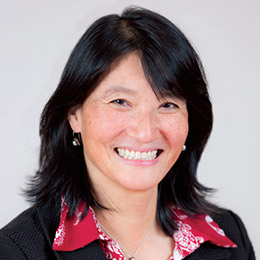 Andrea has a BS in Marketing. Before coming to Piper Shores she was with the Hannaford Real Estate Department leasing space in Hannaford plazas and assisting with site development. Then she was with a Portland marketing firm doing marketing research and branding for high-tech firms across the country, a local stationery company, and a large bank in Pennsylvania. Last, she was Program Director at MAPS International, an adoption agency in Portland,ME, helping families adopt children from Guatemala, Ukraine, and China. She took 7 trips to China with families! Andrea loves the outdoors, canoeing, hiking, camping, and playing ultimate Frisbee. Her husband Tim works at Idexx Laboratories. They have one son, Parker. Andrea grew up in Blue Hill, ME, having been adopted from Korea. [PSLT January 2003]
---
R. Patrick Boure, Facilities Director
Address: Auburn, Maine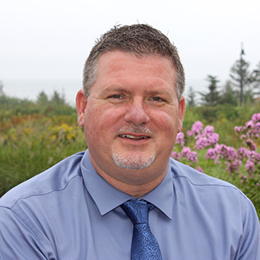 Pat is a born and bred Mainer. Originally from Portland, he moved throughout the state before landing in Auburn with his fiancée, Tina. Pat has over 17 years of experience in facilities management roles, working in both the education and healthcare sectors. Most recently, Pat worked as the Director of Facilities for Waynflete School in Portland and looks forward to returning to the healthcare sector in his new role at Piper Shores. Before his work at Waynflete, Pat was responsible for facility management at Wentworth Senior Living (formerly known as The Mark Wentworth Home) in Portsmouth, NH where his role and responsibilities were very similar to what he'll be doing for our organization. One of his favorite things about working at Piper Shores is that Pat gets to interact with the residents on a day-to-day basis. He is also looking forward to helping Piper Shores expand its capacity and offerings with the construction of The Meadows. Outside of his day job, Pat enjoys spending time with his family, BBQing, and traveling out of state to warmer places like Southern Florida.
---
Corey Seigel, Director of Food and Nutrition
Address: Freeport, Maine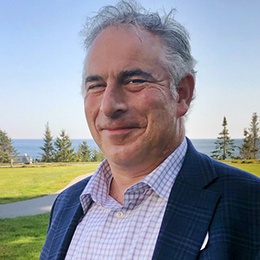 After visiting family in Maine for 18 years, Corey and his wife recently decided to take the leap and make Vacationland their permanent home. Corey obtained his degree from the Culinary Institute of America in New York, and he brings over 33 years of experience in the food industry to Piper Shores. Most recently, Corey worked as the Executive Chef at Meadow Ridge in Redding, Connecticut, where he oversaw all cuisine needs, with the goal of keeping residents excited by mixing cutting edge menu options with traditional favorites. Corey is looking forward to offering the same experience to Piper Shores' residents. Outside of work, Corey resides in Freeport with his wife and two daughters, where they enjoy hiking, cycling, and participating in running races.