Senior Leadership Team
We're grateful to the dedicated group of professionals who work behind the scenes at Piper Shores to keep our community flourishing.
Philip D. Jean, Chief Executive Officer
Address: Scarborough, Maine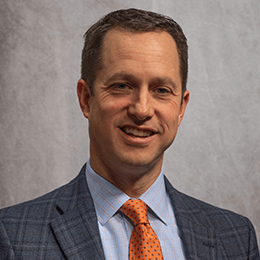 Phil Jean brings over 25 years of executive-level experience in healthcare and senior living administration to the Piper Shores Community. Raised in Lewiston, Maine, Phil graduated from Saint Dominic Academy and earned a bachelor's degree in business administration from the University of Maine. He received his master's degree in healthcare administration and management from Husson College (now Husson University). Phil has been a licensed nursing home administrator since 1996 and is also certified and a fellow of the American College of Health Care Administrators. In addition to other local, state, and national committee appointments and volunteer opportunities, Phil is an exam item writer/subject matter expert for the National Association of Long Term Care Administrator Boards (NAB) and serves on the Board of Directors for both the Maine Health Care Association (MHCA) and the American College of Health Care Administrators (ACHCA). Most recently, Phil worked as the Executive Director at Seabrook, a senior living community in New Jersey managed by Erickson Living, where he was responsible for providing vision and strategic direction for a fully integrated and vibrant continuing care retirement community, serving over 1300 residents and 700 employees. In partnership with the Piper Shores Board of Directors, residents and the community team, Phil is focused on building the resident and employee culture, supporting and enhancing diversity and inclusion across the campus, expanding programs, services and amenities, and fostering a community that boasts an exceptional quality of life and experience for Piper Shores residents. Returning to his Maine roots, Phil and his family are excited to be back in his home state after working in Massachusetts and New Jersey for several years. Outside of work, Phil loves spending time with his wife, daughter and pets and enjoys traveling with family and friends, and skiing and boating on Sebago Lake. [PSLT May 2022]
---
Leanne Fiet, Chief Operating Officer
Address: Scarborough, ME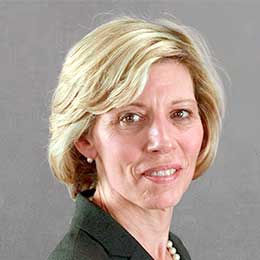 Leanne moved to the area from New Jersey, where she resided for more than 25 years. Born and raised in Western Michigan and the Chicago area, she is no stranger to Maine's cold winters. Leanne is a licensed nursing home administrator and for the past 20 years has held senior leadership roles in the field of senior care and aging services. She has a bachelor's degree in special education from Hope College and a master's degree in human services administration from Rider University. Leanne and her husband, John, have three cats and one Golden Retriever. Leanne enjoys yoga, kick boxing, gardening, hiking and a variety of outdoor activities. [PSLT June 2018]
---
Richard Ashley, Finance Director
Address: Buxton, ME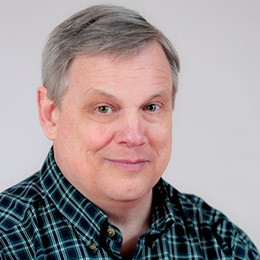 Richard has an accounting degree from Husson College. He started his career at the international accounting firm of KMPG in the Portland office. He has also worked as Controller of some subsidiary companies of Blue Cross and as Accounting Manager at Flextronics International. Outside of Piper Shores Richard enjoys camping, traveling and attending his daughter's AAU basketball games. His wife, Alison, is the accounting manager at Channel 13 WGME. Their daughter, Bethany, is an accomplished basketball player. [PSLT July 2004]
---
Daisy Wilson, Human Resources Director
Address: Cape Elizabeth, ME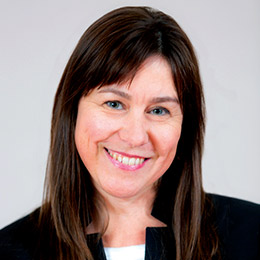 Daisy holds an MS in Organizational Leadership & Management, a BA in Sociology, and is a SHRM Senior Certified Professional. Prior to joining Piper Shores, Daisy served as Human Resources Director at United Way of Greater Portland/Southern Maine, and has worked with other established area nonprofits including Sweetser, Girl Scouts of Maine, and the Gundalow Company of New Hampshire. Daisy grew up on a small family farm in South Freeport, Maine, and enjoys traveling, outdoor adventure, baking and pottery . lives in Cape Elizabeth with her husband and step son. She is a longtime volunteer of Friends of Casco Bay, Wayside Food Programs, and the Community Gardens at Maxwell's Farm. [PSLT September 2018]
---
Andrea Killiard, Marketing and Life Enrichment Director
Address: Scarborough, ME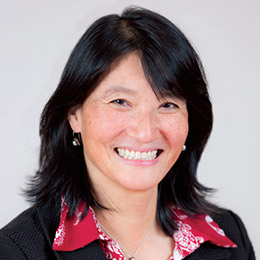 Andrea has a BS in Marketing. Before coming to Piper Shores she was with the Hannaford Real Estate Department leasing space in Hannaford plazas and assisting with site development. Then she was with a Portland marketing firm doing marketing research and branding for high-tech firms across the country, a local stationery company, and a large bank in Pennsylvania. Last, she was Program Director at MAPS International, an adoption agency in Portland,ME, helping families adopt children from Guatemala, Ukraine, and China. She took 7 trips to China with families! Andrea loves the outdoors, canoeing, hiking, camping, and playing ultimate Frisbee. Her husband Tim works at Idexx Laboratories. They have one son, Parker. Andrea grew up in Blue Hill, ME, having been adopted from Korea. [PSLT January 2003]
---
Corey Seigel, Director of Food and Nutrition
Address: Freeport, Maine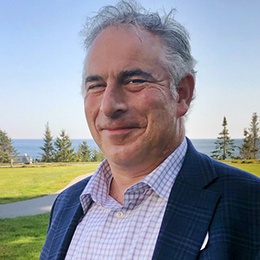 After visiting family in Maine for 18 years, Corey and his wife recently decided to take the leap and make Vacationland their permanent home. Corey obtained his degree from the Culinary Institute of America in New York, and he brings over 33 years of experience in the food industry to Piper Shores. Most recently, Corey worked as the Executive Chef at Meadow Ridge in Redding, Connecticut, where he oversaw all cuisine needs, with the goal of keeping residents excited by mixing cutting edge menu options with traditional favorites. Corey is looking forward to offering the same experience to Piper Shores' residents. Outside of work, Corey resides in Freeport with his wife and two daughters, where they enjoy hiking, cycling, and participating in running races.
---
Brett Stewart, Environmental Services Director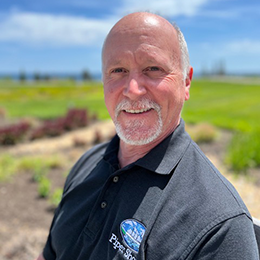 Address: Lyman, ME
Brett has extensive experience maintaining healthy work environments. He started working at Deering Ice Cream in the 1970s and paving driveways when it was all done by shovels. Brett's first experience with institutional cleaning was working at Mercy hospital cleaning and sanitizing patient and operating rooms. He also cooked at various restaurants in Portland such as the Art Gallery, Carburs, and the Holiday Inn by the Bay, which served him well when he later worked at Maine Medical Center in the Kitchen overseeing patient meals. He served in the Army in Europe in the early 1980s as a Radar Field Mechanic. Brett started at Piper Shores in 2005 as a supervisor in Environmental Services working with the Director. As his responsibilities expanded his title changed to manager and finally in October 2021, he assumed the role of Director. Brett's team consists of 20 members who are responsible for cleaning the inside of the whole facility including resident homes and all common spaces. The team takes great pride in their work and the appearance of Piper Shores. He is also in charge of Personal Protective Equipment for the facility and coordinates Infection Control to keep residents safe. Brett is married and lives in Lyman with his wife Sandra and cat Lola.
---
Peter Sullivan, RN, GERO-BC, Chief Nursing Officer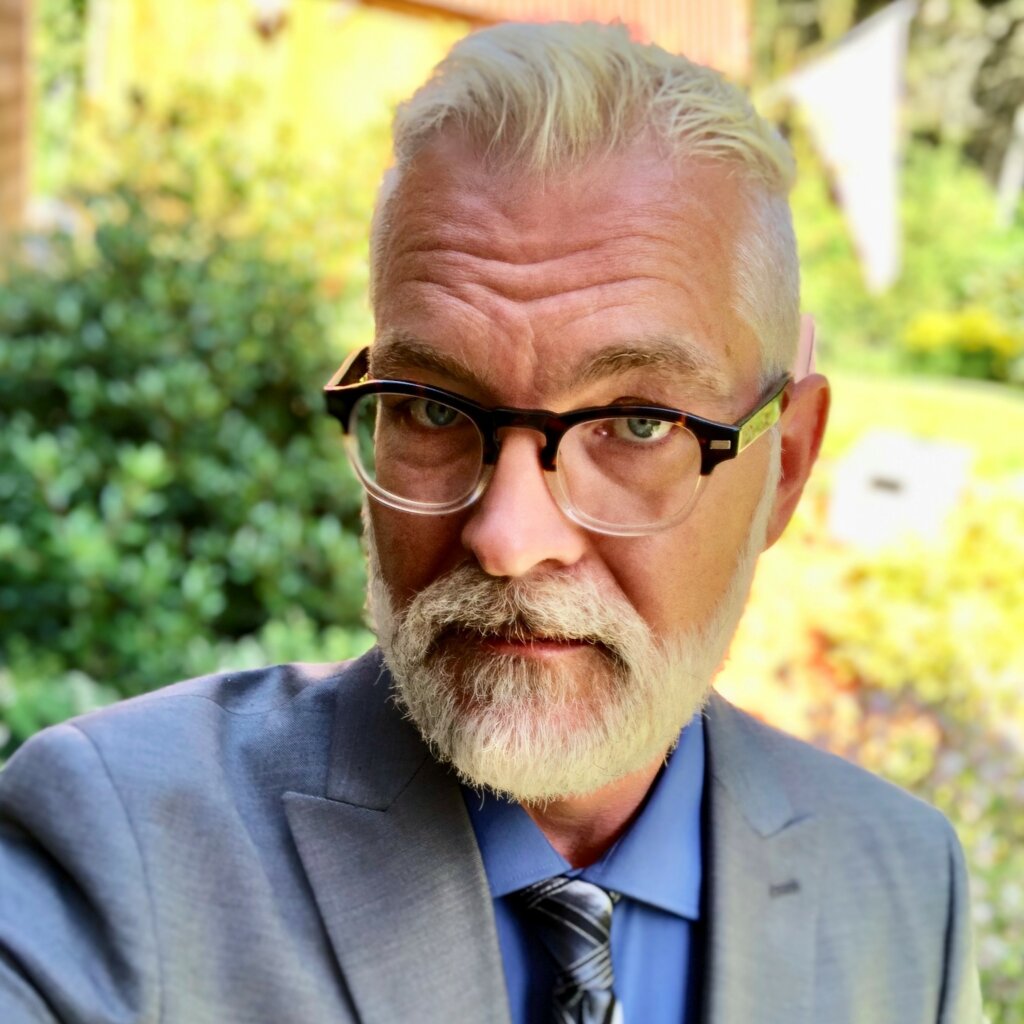 Address: Buxton, ME
With more than 28 years of nursing experience in diverse healthcare settings, Peter Sullivan brings a profound understanding of aging services to our Piper Shores community. After obtaining his CNA license while in nursing school, Peter gained experience in a variety of health settings across the country, including acute care, long-term care, managed care, home care, and healthcare administration. Each discipline provided him with insights into the intricate health systems older adults navigate daily to enhance their wellness and quality of life. Peter's educational achievements include an MBA from the University of Phoenix, and he is currently pursuing an MSN in Nursing Leadership and Administration from Capella University. His work has instilled in him an appreciation for individual wellness perspectives and a commitment to further knowledge in supporting aging communities. As Treasurer for LeadingAge Maine & New Hampshire, and for the Dirigo-Maine Geriatrics Society, Peter is dedicated to advancing senior care within Maine and New England. His expertise lies in designing and implementing programs that empower healthcare professionals and communities, and enrich resident wellness and quality of life. Outside of his professional role, Peter enjoys spending time with his four dogs and a variety of animals on his hobby farm in Buxton, where he currently resides.
---
Marc Gregoire, Director of Plant Operations, Maintenance, & Security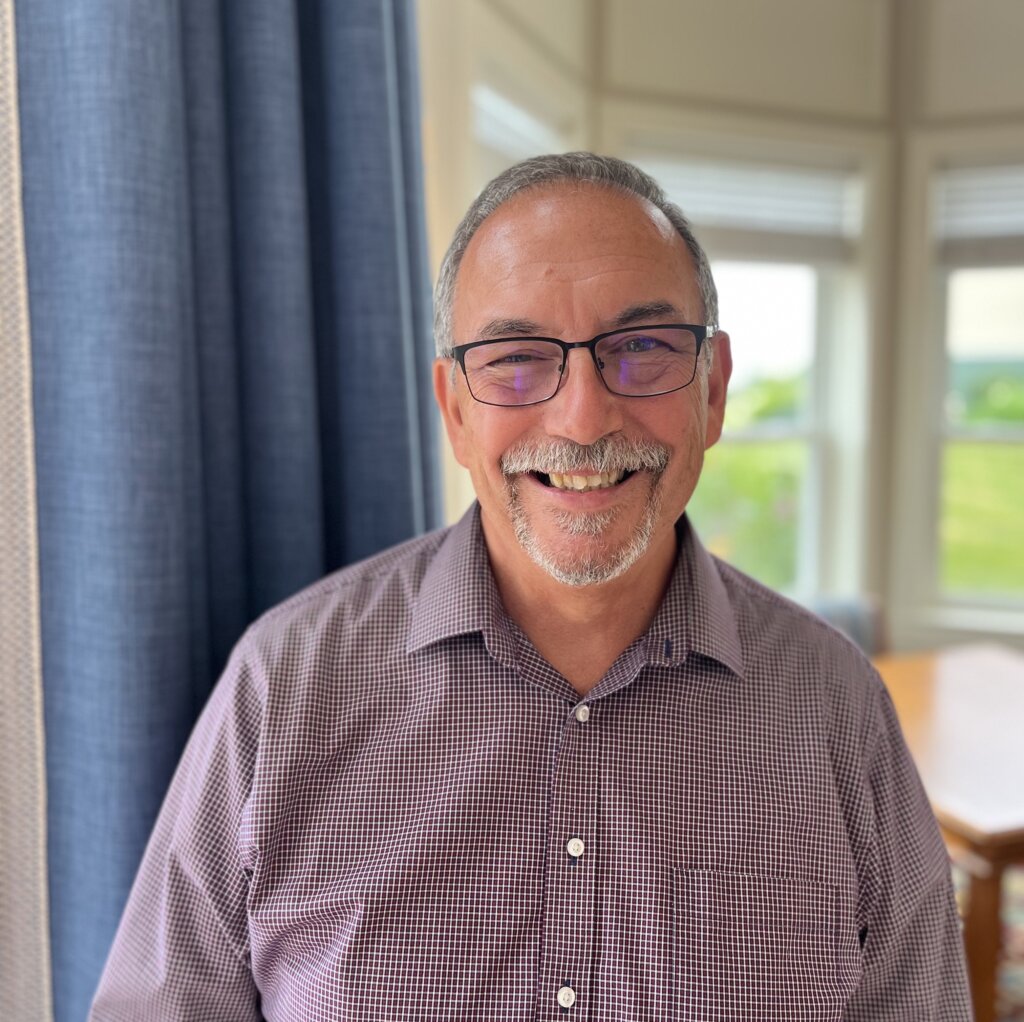 Address: Westbrook, ME
With a career spanning more than 35 years in the healthcare sector, Marc Gregoire brings a wealth of experience and deep Maine connections to our Piper Shores community. For the past 13 years, Marc has lent his expertise to Northern Light Health, serving as the Director of Facilities Management at Northern Light Mercy Hospital in Portland. His oversight encompassed diverse healthcare support services including Facilities Management, Plant Operations, Environmental Services, Emergency Management, and Occupational Health and Safety. Prior to his tenure at Mercy Hospital, Marc spent 12 years as a Senior Supervisor in Environmental Services and Projects at Maine Medical Center. Additionally, he dedicated a decade to Miles Memorial Hospital in Damariscotta, as a Contracted Manager with ServiceMaster Management Services. In this capacity, Marc managed Facilities Management and Environmental Services across various campuses, including Cove's Edge Nursing Facility, Chase Point Assisted Living, and Schooner Cove Independent Living. In a previous career phase, Marc held the esteemed position of full-time Lieutenant at the Biddeford Fire Department. This role involved several years on the ambulance as a Cardiac Care level EMT, demonstrating his unwavering commitment to community welfare. Beyond his professional life, Marc finds fulfillment through various activities, including travel, spending quality time with family and friends, motorcycle rides, DIY home projects, and attending live music shows. Marc is a proud parent of two adult children, both happily married, who have established their own paths in Maine, and he takes great joy in his five cherished grandchildren. Born and raised in Biddeford, Marc currently resides in Westbrook with his partner of 14 years, Laura.