Piper Shores Sustainability Collaborative
Piper Shores is committed to being a leader in retirement community services by providing a uniquely appealing and environmentally sustainable setting, state-of-the-art programs and a living environment that ensures a strong financial base. To help implement a plan for organizational environmental sustainability, the community has established the Sustainability Collaborative. The Collaborative has a unique organizational structure comprised of management, board members, residents, and a representative from the Town of Scarborough.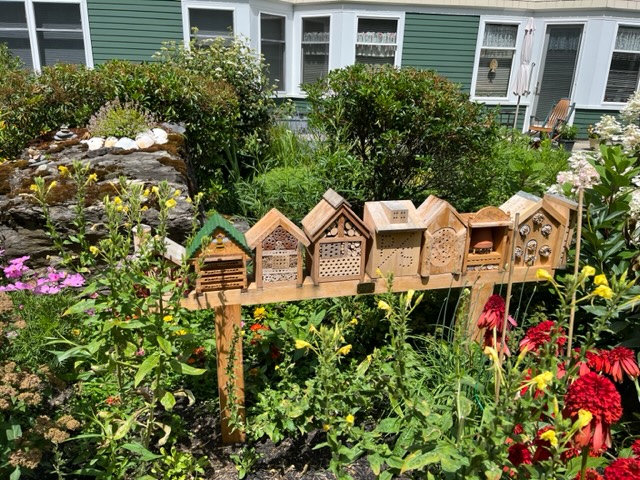 Established in 2020, the Sustainability Collaborative is focused on "reducing greenhouse gas emissions, reducing energy and water usage, minimizing waste, adopting landscape and habitat stewardship best practices, and further strengthening and improving management and resident engagement."
Towards that end, Piper Shores hired Competitive Energy Services (CES) in March 2022 to identify opportunities, evaluate and assist in entering one or more long-term Net Energy Billing Credits Agreements (NEBCAs), and to manage and audit the credits, payments, and Renewable Energy Certificates (RECs) that would come from these projects.
These efforts have born results as Piper Shores invested in a solar farm offsite in 2023. Not only will these lower the electricity bill for Piper Shores, but it will also offset the community's carbon footprint.
Since its inception, the Sustainability Collaborative has accomplished the following:
Monthly gatherings of the Sustainability Interest Groups.
Facilitation of an Open Forum, engaging residents to establish sustainability goals and priorities on-campus.
Development of a Sustainability Strategic Plan, integrating sustainability as a crucial component of Piper Shores' identity and marketing strategy.
Replacement of incandescent light bulbs with energy-efficient LEDs.
Installation of six electric vehicle charging stations.
Implementation of composting and recycling programs.
Upgrades to more efficient HVAC systems
Adoption of green cleaning protocols.
Investment in a solar farm offsite in 2023 that will lower the electricity bill for Piper Shores and offset the community's carbon footprint.
Check back to this page for periodic updates from the Sustainability Collaborative.