By Theodora J. Kalikow, Piper Shores Resident
Earlier this year, my partner and I searched for a retirement community here in Maine. After the second visit, my partner, Deb, a former assistant director of admission at University of Maine at Farmington, observed, "This is just like a college search, only for older folks.'
See what you think.
How did we start? We had some vague ideas in mind already just from living in Maine for many years. We got more definite leads from our favorite Maine magazines and the sponsor messages for MPBN programs we liked. Then I did a Google search, which is probably why I now keep getting email ads for burial insurance and copper-lined knee wraps.
We talked to friends. We picked a general area and made a list. We got lots of stuff by mail. College-seekers, is this familiar so far?
Then we went to visit. Sometimes we even made appointments in advance.
At every location, we were met by "admission reps," who were so happy to see us, whether we were expected or not. They were mostly older than college reps would be, but sometimes not by much. However, they were just as eager, and just as ready with positive anecdotes, and wow, wouldn't we like to go on a tour" Would we like to have lunch? Dinner? How about meeting some residents? How about a concert? How about some nice brochures?
We happily went on the tours. One difference from college – we were driven around the property in our own mini-group, sometimes even in a golf cart. Saw so many sample apartments and houses that we got quite overwhelmed. A few places we went back to multiple times. We may have made some star appearances on surveillance videos.
Our visits and research confirmed that every single one of these Maine retirement communities is thoughtfully planned, well-run and full of caring staff who are dedicated to the residents' well-being. Just like colleges, where we pledge to take care of the kids, even though, in these settings, the kids are taking care of us.
Several places had some combination of facilities that we thought we might be interested in, things like swimming pools, exercise rooms, libraries, cultural and artistic events, yoga classes. Of course, we don't actually know what we will want to do once we get into our place, but we choose today based on possibilities and what-ifs, knowing that we be totally wrong and want to do things entirely.
During our search we found that once we were satisfied that the basic ingredients were there, unexpected incidents made a disproportionate impression. In one place, the flowers in the lobby smelled like insecticide – not going there. In another place, there was no front door, and we could never find the central community space – not going there. In a third place, we met old pals – by chance – who were showing their apartment that day. The rep taking us on the tour had to endure howling and bugging – that was a place to keep on the list. Yet another boasted about the food, but the chef must have been having a bad day — not going there.
And then there was the intangible sense of "this is the right place for me" that finally helped us to make the decision. I think there are ingredients of geography – can we imagine ourselves living here? Does this physical place feel right? Do I want to live in these buildings and look at these vistas? And there are factors of psychology – do I make a connection with these people? Am I going to fit in?
Finally, we picked Piper Shores in Scarborough. But just like in college admission, then we had to see if Piper Shores would pick us. There was the medical test, the cognitive test, the financial test. It wasn't the SAT, and there was no essay, for which we were both grateful. (Though counting backwards 3s while your partner is making faces and laughing at you during the cognitive test has to count for something.) There was the waiting. What would happen if they didn't like us, after we had decided to like them?
We got in. We got the fat letter. We did all the paperwork. We paid the tuition. We bought the logo baseball caps. By the time you read this, we ought to be moved in. Neither of us has actually but we 're starting down a fresh part of the road. Just like they do in college.
NOTE: This article was first published in the Morning Sentinel, September 28, 2014, and is republished here with the author's permission.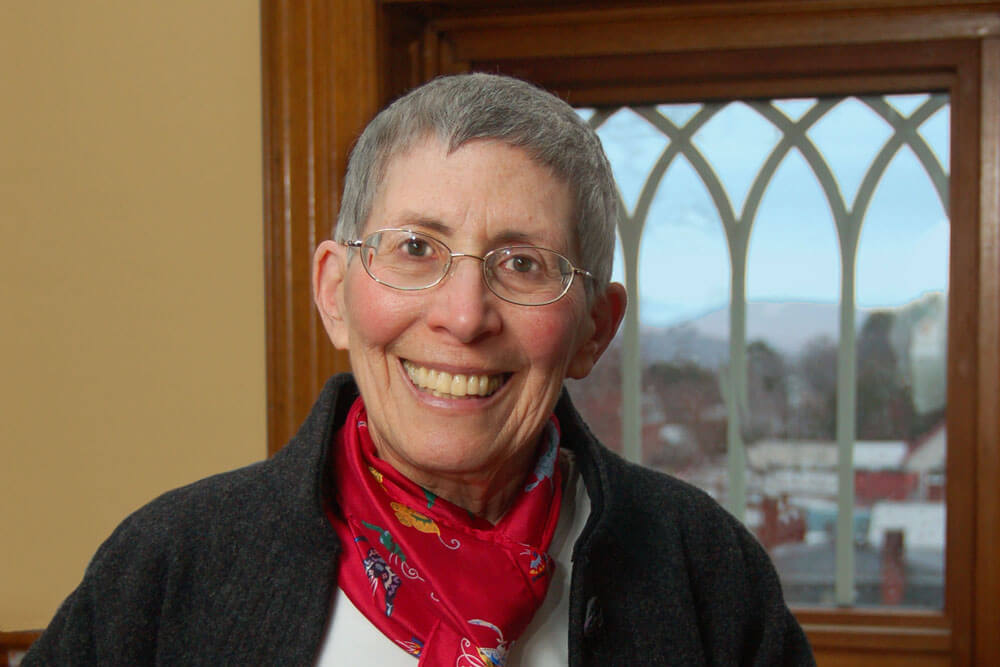 Piper Shores resident Theodora J. Kalikow is vice chancellor for academic affairs at the University of Maine System and president emerita of the University of Maine at Farmington.