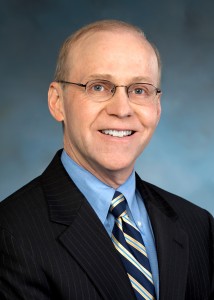 Piper Shores recently announced that the Board of Directors has hired James Adamowicz as CEO. Mr. Adamowicz (pronounced Adam-O-vich) will provide strategic vision and leadership as Piper Shores chooses self-management after working with an outside management company for its first 13 years of operation.
Mr. Adamowicz brings more than 20 years of management experience in continuing care and senior services to the Piper Shores community. He recently served as president of The Highlands at Wyomissing, a nonprofit continuing care retirement community (CCRC) in Wyomissing, PA.
"Jim flourished as CEO in a single site nonprofit CCRC similar to Piper Shores for over a decade," said Patrick O'Reilly, Chairman of the Piper Shores Board of Directors. "Not only was he universally revered by residents and staff, but Jim also has excellent long-range strategic planning experience."
After more than 12 years working with an outside management company, Piper Shores decided to transition to a self-managed structure with a Board of Directors, CEO and Senior Leadership Team. The purpose of this transition is to enable the Piper Shores local management team to work more closely with and better serve Piper Shores residents. As CEO Mr. Adamowicz will provide the strategic vision and leadership previously provided by the management company.
"The Piper Shores board is very focused on making this a smooth transition to self management," said Mr. Adamowicz. "This transition has been incredibly well planned, and I'm just so impressed with the board's commitment to outstanding quality and service, and their sensitivity to the needs of the residents and staff."
In his first months as CEO, Mr. Adamowicz aims to develop relationships with staff, residents and Board members, as well as to forge mutually beneficial partnerships with area businesses and organizations. Other professional goals include strategies to address the implications of things like health care reform and an aging population, as well as improving services for independent living residents and for those with memory support needs.
Mr. Adamowicz will begin working with Piper Shores on February 19, after which time his family will make the move from Pennsylvania up to Maine.