Piper Shores is pleased to introduce its newly elected Board of Directors.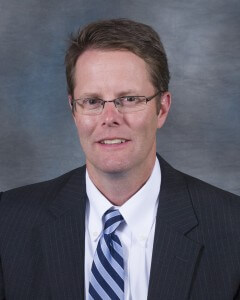 Leading the Piper Shores Board of Directors for 2016 is Stephen deCastro, the incoming Chairman. Mr. deCastro is the Maine Market Manager for Key Bank's Private Banking group. He joined Key Bank in January 2010 after spending 15 years at Bank of America in Maine. He is responsible for leading Key's Private Banking team in Maine, providing investment management, trust, and banking services to high net worth individuals and institutions.
Piper Shores also welcomes three new board members: Ms. Susan Guerette, Director of Strategy and Operations, Accountable Care Solutions, with Aetna/Coventry/Concentra Integrated Services Inc., (photo unavailable at time of publication); Robert E. Danielson, attorney and managing partner of the Law Offices of Robert E. Danielson; and Gerard Kiladjian, General Manager for The Cliff House Resort and Spa in Ogunquit, Maine.
These new directors join Mr. deCastro, and returning directors Susan Doliner, Vice-Chair, Karen Milliken, CFA, Treasurer, Mary Bertolet, Secretary, Thomas Amoroso, Michael Connolly, Jacquelyn A. Hedlund, MD, MS, Victoria Kuhn, Stephen Larned, MD, Past Chairman, Charles O'Reilly, Jane Pringle, MD to lead Piper Shores nonprofit retirement community in the year ahead.
To read more about individual members of the Board, please see our Board of Directors page.