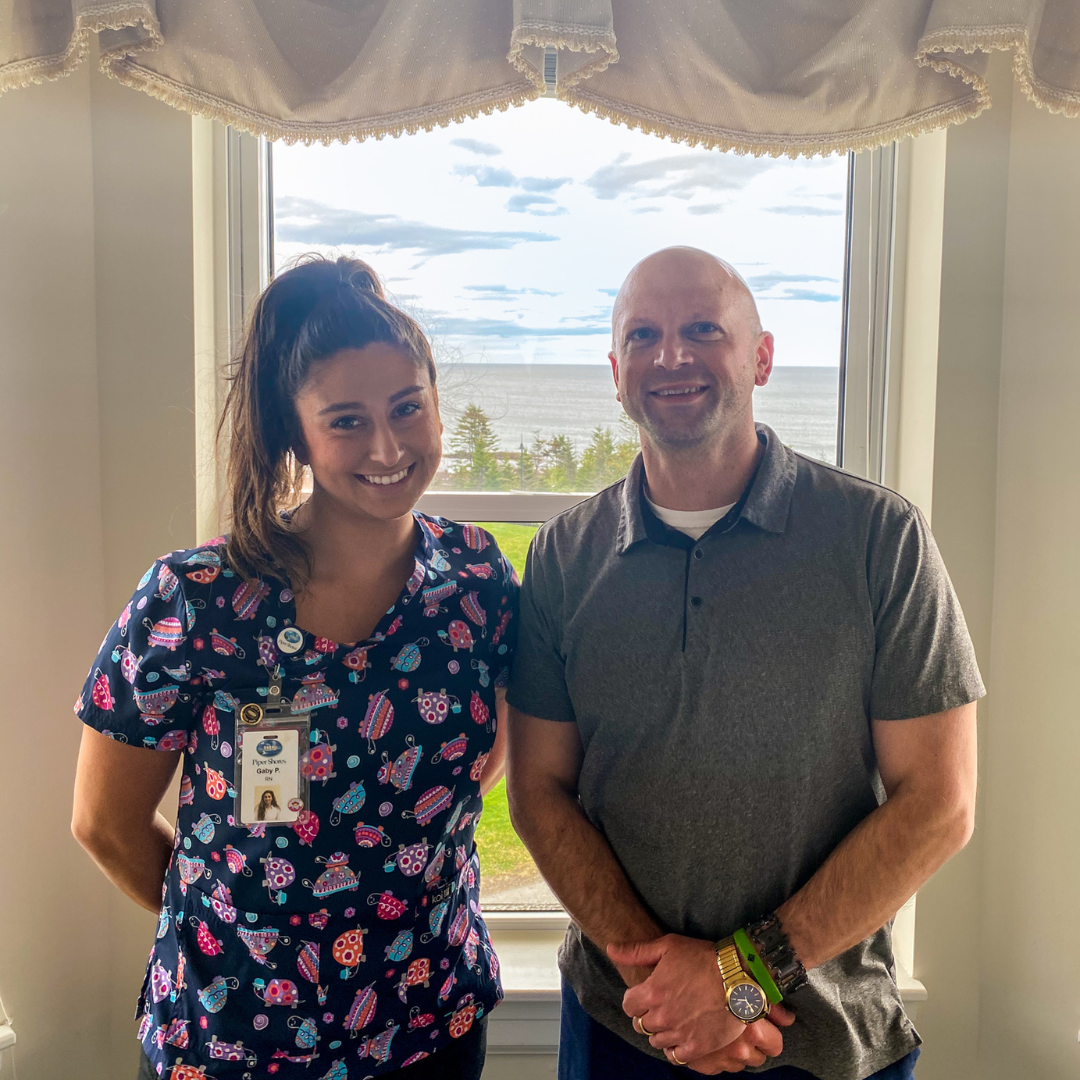 Nurses are the superheroes of healthcare and the backbone to Holbrook's success, working tirelessly to provide personalized, compassionate care to patients around the clock. Seeing as this is Nurses Appreciation Week, we're excited to share with you four inspiring stories of the amazing nurses who make Piper Shores such a special place.
Meet Michael Roy, CNA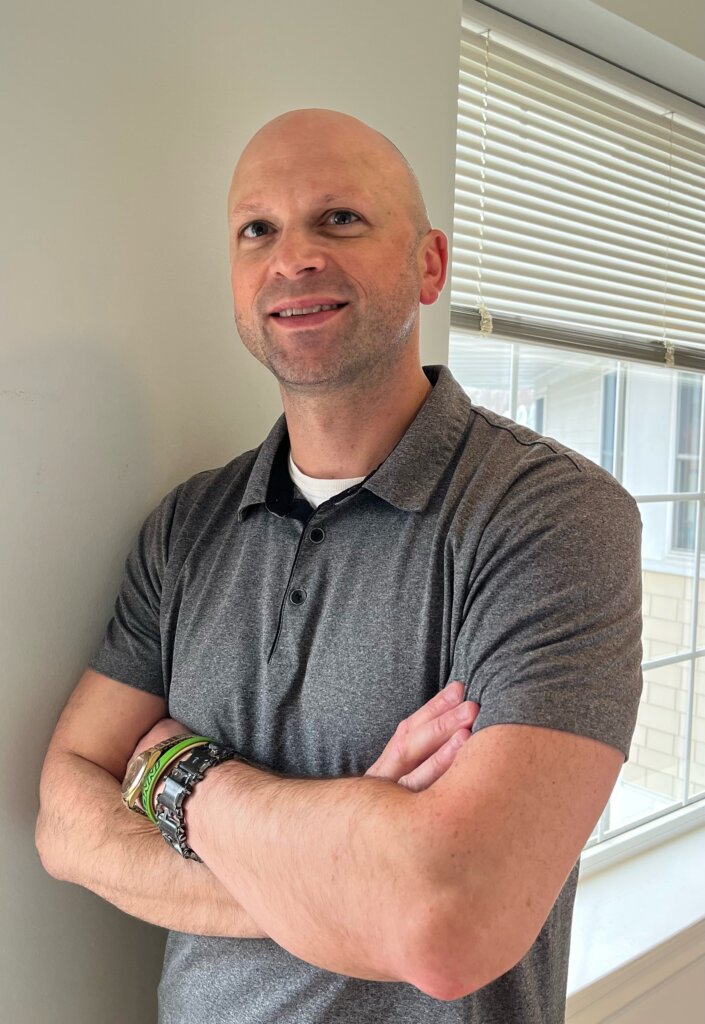 For the past 14 years, Michael has made it his priority to make a difference in the lives of the residents here at Piper Shores. From taking care of their daily needs, to accompanying them to activities, to even sharing meals together. Michael values the strong bonds he's formed with both his work family and the resident family, and his dedication to their well-being has only grown stronger over the years. Michael's interactions with the residents are not just about meeting their physical needs but also about learning from them. With years of wisdom and life experiences, the residents have so much to share, and Michael is always eager to listen. "I've been here for so long that it doesn't feel like going to work," Michael explained, "and I have a great time with the residents. Some of these people have 90+ years of wisdom to share, so you can learn a lot from them when you take the time to listen."
Although Michael graduated from college with a degree in computer science, he quickly discovered that he wanted a more rewarding role, earning his CNA certification at York County Community College so he could work in healthcare. Michael's natural ability to connect with people and his desire to make a meaningful difference in their lives led him to stay in the field. "It's much more personal than computer science," Michael elaborated, "I like interacting with people, and that was really one of the driving factors." When he's not working, you can find Michael spending time outdoors, fishing, hiking, hunting, and playing disc golf. He also enjoys gardening and spending time with his friends and family, who are a big part of his life.
Meet Gaby Panagakos, RN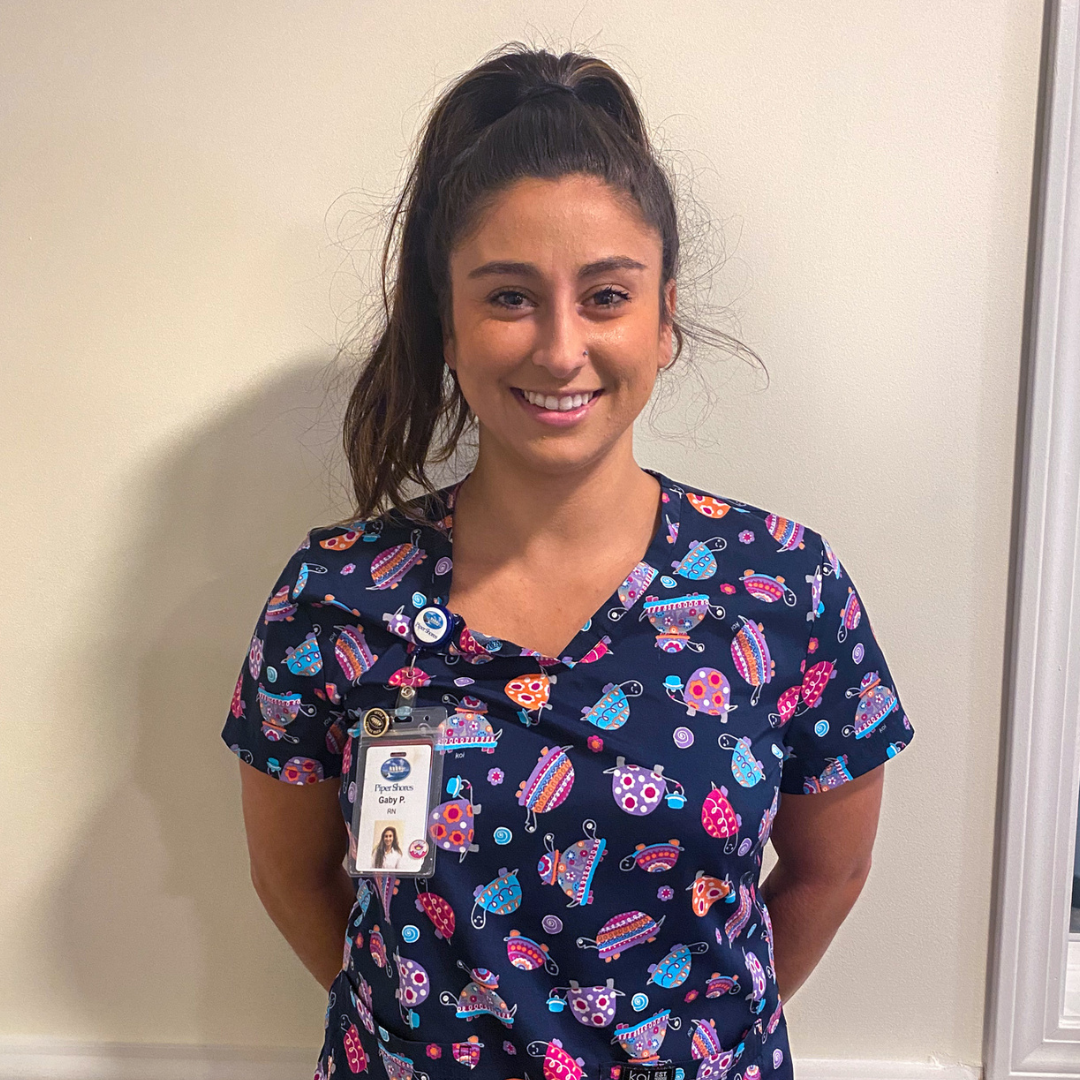 Starting with us as a high school student back in 2016, Gaby began her career here at Piper Shores as a Dining Server before transitioning to a CNA and then RN. Her journey from server to RN has been a natural progression, and she credits her success to her supervisors and colleagues who have fostered a community of learning for all the nurses. Having been at Piper Shores for the past 7 years, Gaby has truly honed her skills as a nurse and grown into an excellent caregiver, developing close relationships with the residents and gaining an understanding of their unique needs every step of the way. Gaby's passion for nursing began when she was first exposed to the field of healthcare, inspired by her family's experience with rare disease and the incredible care they received from their nurses. Gaby recently graduated from the University of Maine (Orono) with a Bachelor of Science in Nursing, from which she was able to obtain her RN license.
Gaby's focus is always on her patients, ensuring they receive the best care possible. She has seen it all, from minor injuries to end-of-life care, and takes pride in establishing relationships with her residents and encouraging them to express themselves. Gaby strives to make sure every resident at Piper Shores feels safe, comfortable, and well-cared for, and her dedication and commitment to her patients is truly inspiring. Her advice to those interested in entering the healthcare industry? "Go for it! If you feel like you have the heart to care for someone, and you're personable, trustworthy and a good communicator, you'll succeed. I think that anyone can do it if you put your mind to it. It is hard work, but it's very, very rewarding. You can see a lot of payout by just establishing relationships with your patients and residents, it's so worth it." In her spare time, Gaby enjoys playing soccer and spending time with her sister. She loves to escape to her camp on Sebago Lake during the summer months and enjoys the beautiful beach views.
Meet Meg Harvey, RN Supervisor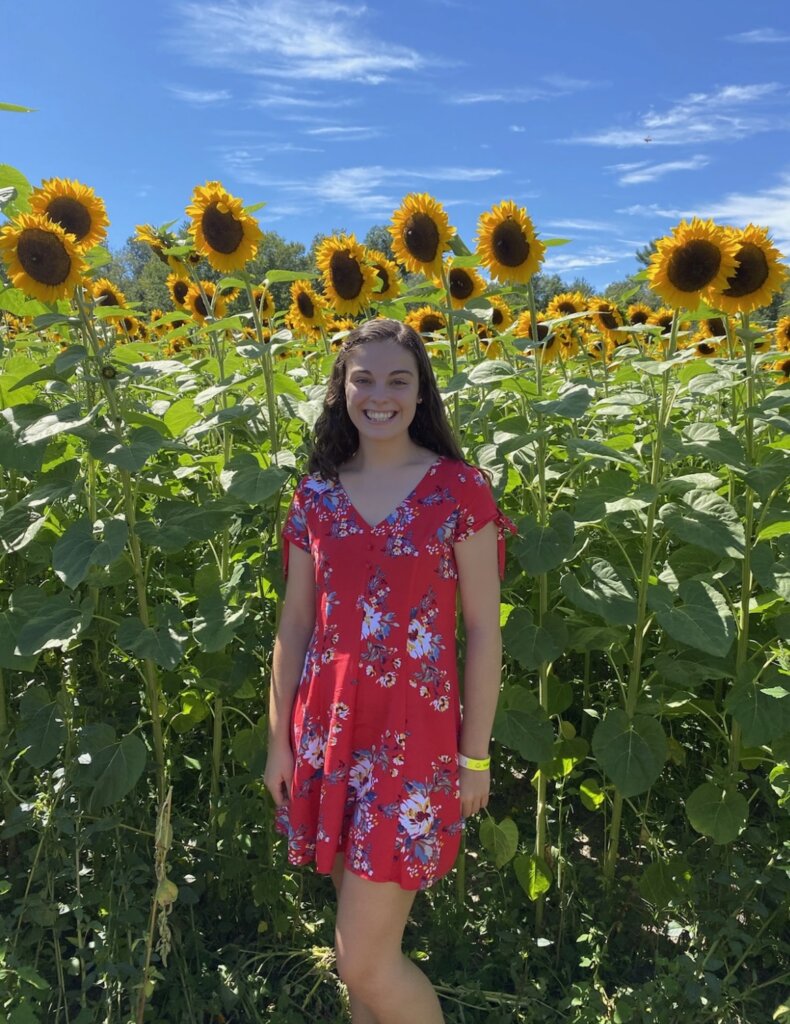 Meg has been with Piper Shores for almost 4 years now, beginning as a CNA for a year before transitioning into an RN role, and ultimately stepping into her current position as RN Supervisor. Her journey in nursing began during her high school years in Keene, New Hampshire, where she participated in her school's CNA certification program. Having been exposed to the field through the relationships she built with nurses who tended to family in the hospital when she was young, Meg knew from that point on that she wanted to pursue a career in healthcare. After high school, Meg was able to attain her nursing degrees at the University of New England in Biddeford, while also working part-time at Piper Shores as a per diem RN. She appreciated the flexibility her role offered her at the time while she completed her education.
For Meg, being a nurse is all about building personal connections and trust with her patients, and she finds that working in long-term care allows her to do just that. What does she love most about working at Piper Shores? The residents, who she feels lucky to interact with on a daily basis, have made a big impact on her life. "It's definitely a very special place," she explained, "there's no place like it, especially in Maine. I feel very lucky to be here." And let's not forget the stunning location of the campus, right on the ocean! Meg loves relishing in the location as much as the residents do, and enjoys taking them upstairs to the third floor for that fantastic ocean view. In her spare time, you can find Meg outside, indulging in her hobbies like gardening, exercising, and reading a good book in the sun.
Meet Wendy Benson, RN & Staff Development Coordinator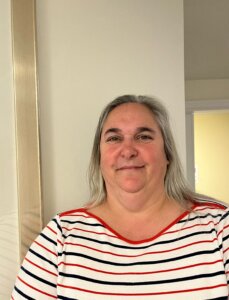 Having been in the nursing profession for just over five years, Wendy took somewhat of an unconventional approach to start her healthcare career. After initially pursuing a career in IT as a phone systems analyst, Wendy eventually realized that she wanted a role that could challenge her and make a real difference in people's lives. It was through a basic EMT course that Wendy found her calling in nursing, as she enjoyed the intensity and challenges of the course and eventually went on to become an Advanced EMT. Wendy's experience as an EMT provided her with a solid foundation for her nursing career, helping to make her transition to the field that much more seamless. Since her career jump, Wendy has made a real impact on the Piper Shores community—she is known among colleagues as a trusted leader they can all look to and lean on. What does Wendy love most about her role? "It's different every day," she explained, "I love the challenges each day brings, especially now that I'm teaching. I love the challenges and finally seeing the light bulbs go on, knowing that they understand and are learning. It's really satisfying for me to see that my knowledge can be shared with the next person."
Wendy received her nursing degree from Southern Maine Community College in Portland and has been with Piper Shores for just under a year. She loves her role as it allows her to interact more with the residents on a day-to-day basis and learn about their passions. In addition to her role as Staff Development Coordinator, Wendy also provides training to CNAs and RNs and oversees employee health. In her spare time, Wendy enjoys spending time with her family and participating in outdoor activities such as boating and rally car racing. Her family owns a race car that they race in events across the United States and Canada, with her and her husband leading the pit crew and her son behind the wheel.
Thanks to all of our amazing nurses for all you do for our residents. Piper Shores wouldn't be the same without you! If you see a nurse, make sure to take a moment and thank them for their hard working efforts this Nurses Appreciation Week.