In case you haven't met her yet, Mary DeSallerecently joined Piper Shores as Director of Community Health Services. Please be sure to say hello if you see her on campus! Mary joins us with 25 years of experience at Maine's leading health care centers, including the University of New England, St. Mary's Regional Medical Center, and Mercy Hospital. Mary is a certified nurse practitioner, a certified health fitness specialist, and a certified wound specialist. She has a BS from St. Joseph's College, a MS in Business from Husson College and a MS in Gerontological Heath from the University of Massachusetts.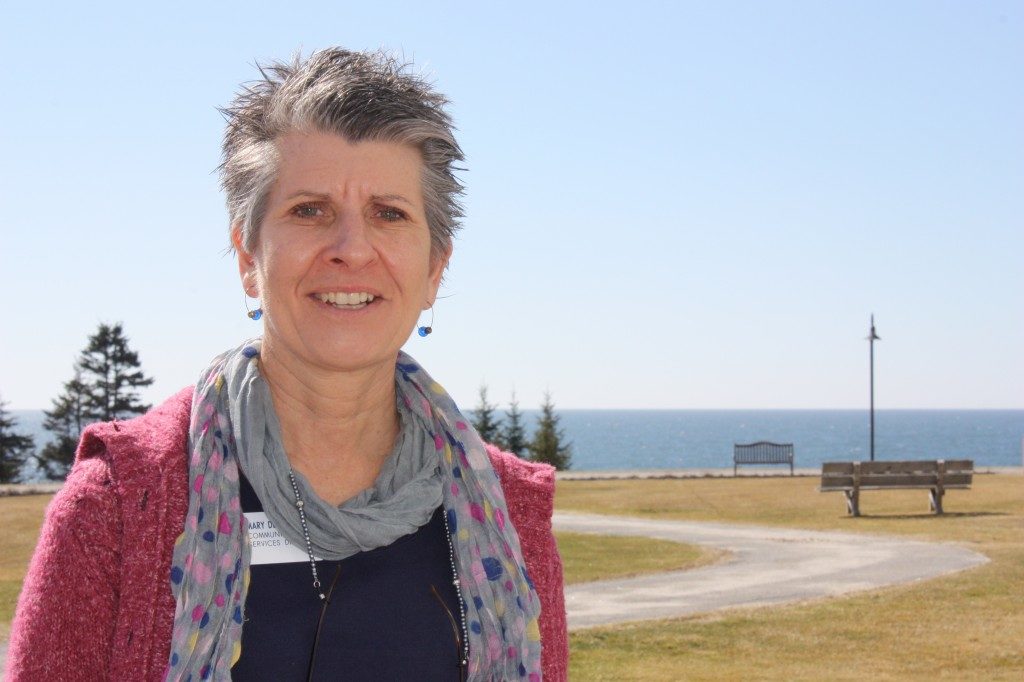 We spent a few moments chatting with Mary to find out why she became a nurse; what she does in her free time; and what she likes best about Piper Shores.
What drew you to gerontology?
When I first became a nurse, I was working with chronic illnesses. In this field, most of the patients are older, and so I spent a lot of time with the older population. Spending time with older patients was just so rewarding, that's what drew me. I really loved it and wanted to pursue it further. I tried administration, but found there was not enough hands-on work. I liked working with people.
What do you love most about being a certified nurse practitioner?
I like the fact that I have advanced knowledge so I can really help people with their chronic illness. But nursing also allows you time to spend with people. You can help patient's know what to expect, help them explore options, and improve their quality of life. With chronic illness, we don't expect to heal people, but we can help make their lives optimal. While a physician's time is more limited to disease management, prevention, and cure, a nurse has the ability to focus on the whole person. This is why I was drawn to nursing.
Are you excited about being a Director of Community Health Services?
I'm thrilled because I get to apply all of my knowledge – my nursing knowledge, my business knowledge, my knowledge about exercise and wellness – in one position. This job takes all the components of my history – my certifications and degrees, as well as my work experience – and rolls it into one. It's as if they created the job for me.
You have been in this field for a long time. How have you seen it change?
I think it has changed in that we have become more patient or resident centered. Before, it was as if we were trying to fit resident into a rigid plan of care. Now we make a custom plan that works for each resident. For example, in the olden days, you might take an Alzheimer's patient and create a program that helped orient them into date and time. Now we say, "who cares if it's Tuesday or Wednesday? Let's focus on what's most important for this person."
What are your favorite pastimes?
I'm a runner. I run 4-5 miles three times a week. I also have a dog who I enjoy walking. But the family joke is that I love getting certifications and degrees.
Have you lived in Scarborough long?
I'm a native of Rumford, Maine, and went to Rumford High School. I've lived in Scarboroughfor 12 years. I'm thrilled that now I can walk to work – Piper Shores is only two miles from my house.
What's the best thing about your new position?
I'm just really excited about taking all of my knowledge, putting it together, and actually being able to holistically look at each resident while helping develop an optimal plan for their care and wellness.
What do you like best about Piper Shores?
I like that it's a progressive retirement community. Our residents take an active role in their healthcare. They know what they want and they know how to pursue what they want. It's not unusual for a resident to walk in with information that they want to discuss with me. This is a generational shift. My mom is 92, and she comes from an era when people did what their doctor told them to do. This generation is researching their options and asking more questions. I like that.