There's a new smiling face on the Piper Shores campus.
After a comprehensive and nationwide search, Piper Shores has chosen South Freeport native Daisy Wilson for the position of Human Resources Director. Wilson comes to Piper Shores with a well-rounded background in HR management, most recently at United Way of Greater Portland.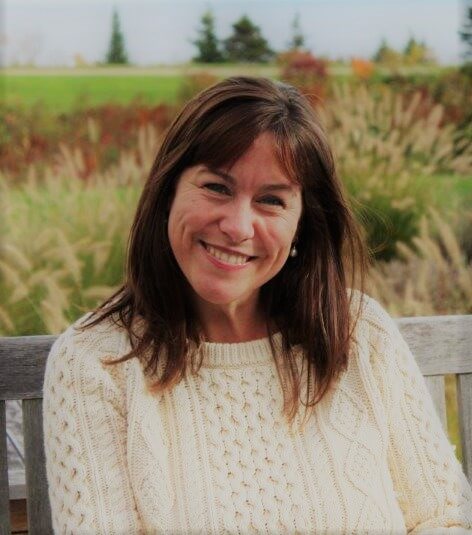 "I am thrilled to join this very special community," said Wilson in a recent interview. "The staff here is incredible, and I look forward to getting to know them even better and to helping foster the strong sense of community that already exists here."
Wilson notes that at its core, HR management is rooted in deep care for people, and she believes HR professionals are in a unique position to enable people to live their best lives. "My approach is to balance the needs of employees with the needs of the organization," she says, "while recognizing that the best workplaces are those that foster a strong sense of community and encourage equity, fairness, safety, and fun."
Wilson admits that her path to HR management was slightly circuitous, but not entirely counterintuitive. Growing up on a small sheep, turkey, and goat farm in South Freeport, she headed west to study sociology at Prescott College in Arizona. After receiving her B.A. in Sociology, Wilson returned to Maine and became a residential youth and family counselor at Sweetser, a comprehensive behavioral healthcare organization, based in Saco. Then came four years as a Girl Scout Camp Director at Camp Pondicherry in Bridgton, Maine.
Camp directing gave Wilson a broad perspective and hands-on experience with managing people. "Every year at camp, I was responsible for hiring about 35 seasonal staff – both international and domestic – and overseeing their training and development," recalls Wilson. "This was my first real exposure to HR."
Soon after her fourth season at camp, Wilson decided to take what she modestly refers to as "an adult gap year" on the island of St. John in the Caribbean. "It was there that I decided I wanted to pursue a career in organizational management," she notes. This decision led Wilson to Antioch University in Keene, NH where she earned a master's degree in Organizational Leadership and Management.
This was a turning point. "Once I started learning about the field of HR, I knew it was exactly what I wanted to pursue," recalls Wilson. "HR articulated everything that I thought and practiced as a camp director."
Wilson is circumspect about her chosen field of work and says she takes enormous pleasure in helping people and organizations. "HR is a practice of balancing the needs of employees with the needs of companies, and it's important for all HR professionals to recognize that there is an equal obligation to the employee as there is to the company," she notes. Fortunately, the HR field is highly evolved and has developed valuable tools to help professionals do their jobs well, she adds.
At Piper Shores, Wilson will be working to implement the organization's strategic plan from an HR perspective and to bring Piper Shores the best talent that Southern Maine has to offer. "Maine is uniquely positioned because we have this incredible local workforce who are dedicated and strong and hardworking. We also have the new immigrant population as well as families and individuals who are choosing to move here from out of state." Wilson says she is equally heartened by the local educational opportunities that support the state's emerging workforce.
Wilson lives in Cape Elizabeth with her partner, step son, and a 3-year-old Pug named Reuben. She is a longtime volunteer of Friends of Casco Bay, and Wayside Food Programs. Her first weeks at Piper Shores have been exciting and fulfilling. "Everything has been really great, the people are amazing, the campus is beautiful, and there is no more bridge to contend with on my morning commute."