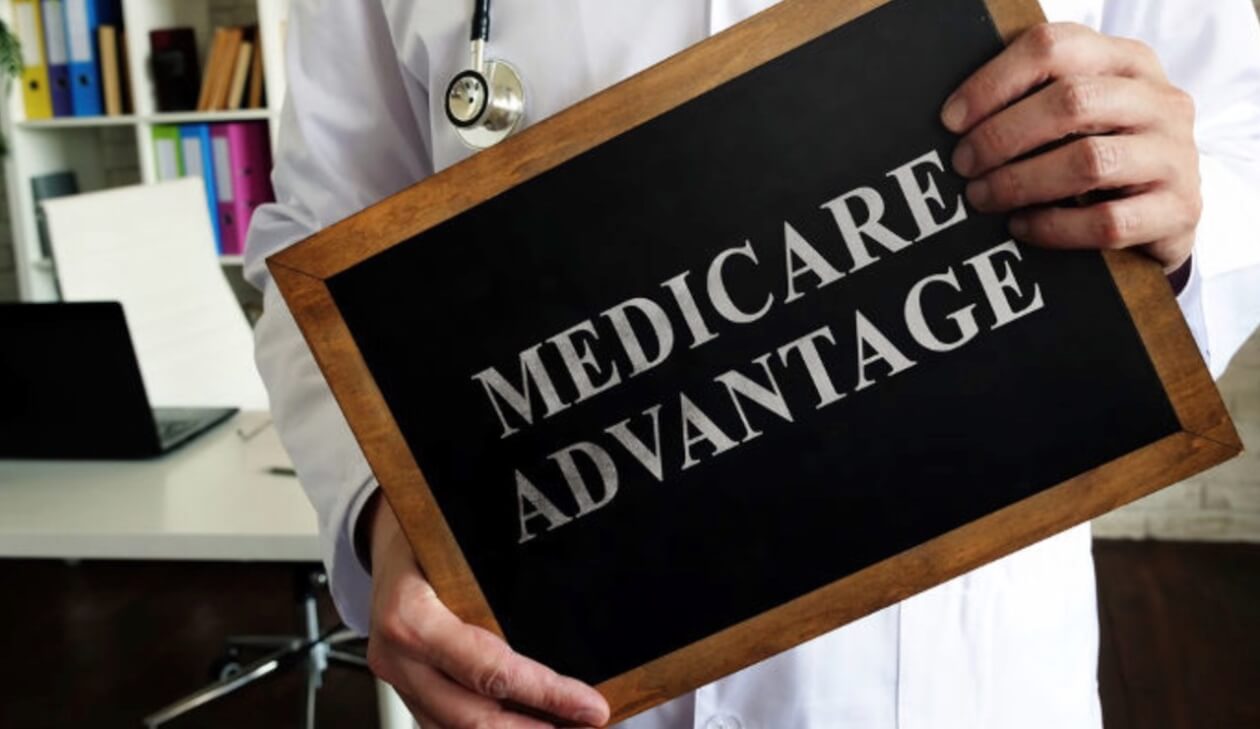 Could Medicare Advantage actually be disadvantageous?
Lifecare at Piper Shores offers independent living residents the peace of mind knowing that they have access to higher levels of onsite care such as assisted living, memory care, and nursing home care – all at a predictable monthly fee. To cover short-term skilled nursing care in the Holbrook Health Center, the Piper Shores' Residency Agreement requires residents to carry traditional Medicare with Medigap supplemental insurance. The emergence of "Medicare Advantage" plans has confused the meaning of supplemental insurance, particularly as the federal government has actively pushed these alternative plans to Medicare A and B, the core of Medicare insurance coverage.
Overview of Medicare Advantage
Medicare Advantage plans first debuted in 2003, and they were designed to help the federal government reduce its overall liability related to eligible participants insurance coverage. With Medicare Advantage, the government essentially contracts with private insurance companies, pays them a fixed monthly fee, and allows the insurers to offer Medicare Advantage plans to eligible participants. Those who take advantage of these plans are essentially insured by private insurers and not by the federal government under traditional Medicare.
The 'advantage' to Medicare Advantage plans is that they offer very low (or no) premiums to participants for supplemental plans to the core coverage, Medicare A and B. If you're healthy and do not think you will require skilled nursing care at Holbrook anytime in the near future, Medicare Advantage may appear to be an attractive option, especially when compared to traditional Medicare Supplemental Plans F and G which may cost several hundred dollars per month.
However, if skilled nursing care at Holbrook is required, the underlying insurance coverage of traditional Medicare with Medigap operates quite differently than Medicare Advantage plans. Medicare covers short-term skilled nursing stays up to 100 days. For the first 20 days, traditional Medicare pays 100% of the cost of the stay and thereafter requires a co-pay of $170 per day beginning on day 21. That's where Medicap supplemental insurance kicks in and pays the co-pay for the participant resulting in no out-of-pockets costs.
Contrast that with Medicare Advantage where the cost of the participant's Medicare stay is borne by and managed by a private insurance company. Whereas traditional Medicare is fairly liberal with the first 20 day stay, Medicare Advantage plans tend to be managed much more aggressively by the underlying private insurance company. For example, the Medicare Advantage plan may only allow an 8-day stay unless the skilled nursing facility provides a strong reason to continue. Beyond the first 20 days, the co-pays associated with low-cost Medicare Advantage programs can run participants into the thousands of dollars. This has come as quite a shock to residents expecting that they were "covered under Medicare."
Also, since Holbrook at Piper Shores is considered "out-of-network" for Medicare Advantage plans, out-of-pocket participant costs are typically higher than for an in-network provider. Further, for Medicare Advantage HMO plans (both PPO and HMO plans are typically offered), the provider may require participants to pursue skilled nursing care with a preferred provider other than Holbrook.
All things considered
Considering all these factors, Piper Shores recommends that residents purchase traditional Medicare with Medigap supplemental coverage. If, however, the low premiums offered by Medicare Advantage plans are too enticing to resist, we strongly urge residents to choose PPO plans overs HMO plans as PPO plans preserve the participant's choice of provider for skilled nursing care. If you have further questions, please do not hesitate to reach out to Piper Shores' Medicare supplemental insurance consultant Caroline Irwin at Coveside Healthcare Coverage Options, 207-553-2535. She's an expert on the topic and can help you sort through your questions and your best options.