As summer is fast approaching, we realize we are now past two months with sheltering in place protocols. We continue to be grateful to not have any COVID-19 confirmed cases on our campus. These protocols have been difficult for both residents and staff, but commitment and compliance by all remain imperative.
We maintain Governor Mills' "Stay Safer at Home" order, which includes the following: "Until further notice, persons who are over age 60 or who have a medically comprised condition, are strongly urged to limit their movement and activities that expose them to persons other than immediate household members, and to avoid large gatherings, especially those occurring indoors or in otherwise confined settings."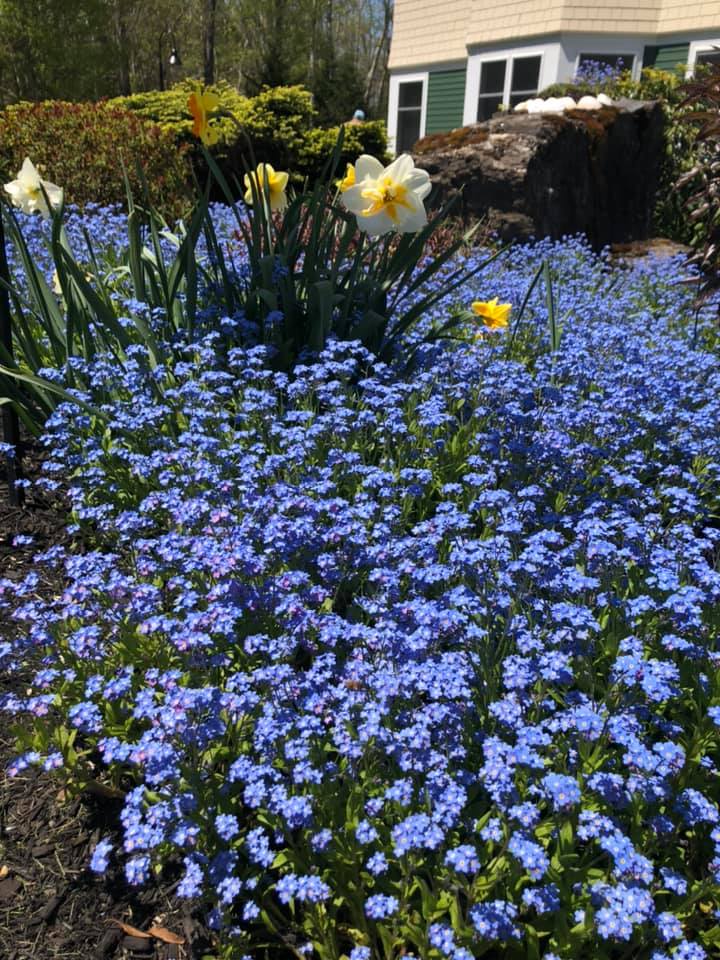 We have started to loosen some of our shelter in place measures on our campus. Our gardeners started planting and working in their raised beds along with some volunteers that help with the flower beds around our campus. Croquet on our oceanside lawn started last week. We hope that opening up our woodshop, arts center and swimming pool, with strict protocols, will help ease some of the burdens of staying home. In addition, our relationship with University of New England's U-EXCEL exercise program is in full swing with regular walking groups. This week, our trainer is starting "Pop-Up Group Exercise" classes outdoors, which will focus on strength, balance and flexibility. Our Holbrook residents are now having an occasional lunch with a loved one in a safe and social distanced manner as well as enjoying outdoor walks.
We recognize this is a challenging time for families and friends of residents. We know virtual meetings are great, but nothing beats sitting down in person and having a cup of coffee with your loved one. We are happy to announce starting June 1, we are allowing independent living residents to leave the campus for extended stays away. Some residents have gone to stay with family while others have rented a summer home/cabin for their time away. Some have had a family summer home for generations. These are all options for leaving our campus. Residents who choose to leave for an extended stay away must agree to follow certain protocols and guidelines.
They must be gone for at least 30 consecutive days.
Upon their return, a 14-day self-isolation in their home will be required.
The returning resident(s) may be requested to have a testing to assess COVID-19 status. The result of this test does not eliminate the need for the 14 day quarantine upon return to the campus.
We also know that consistent communication about day to day operations isn't always forthcoming from residents to family members. We would like to share the following guidelines that remain in place:
Deliveries of groceries, flowers, household essentials, etc. can be brought to our security gate for residents. Please note we do deliveries to the residents' homes at 10am, 12pm, 2pm and 4pm. If you are providing perishables (like ice cream or lobsters), please be mindful of these pick up times. Deliveries brought to the gate after 4pm may not get delivered until the next day.
We continue to provide pharmacy pick up at our local Hannaford and Walgreen locations Monday through Friday.
Transportation to medically-necessary appointments is provided Monday through Friday.
Our in-house Resident Store has expanded hours and provides basic groceries and sundries.
Meals continue to be provided via delivery.
Communication is primarily through our in-house TV channel (channel 1390) as well as a community app that has a multitude of information of what's happening here at Piper Shores. This is currently only available to residents.
Limited housekeeping is being provided, but residents may cancel their scheduled cleaning if they wish.
As mentioned in a recent letter to the residents from our Board Chair, Robert Danielson, Piper Shores will be looking at when and how to re-open the community. The Board Health & Quality of Life Committee, Administration and appointed members from Resident Council will be convening over the coming weeks to discuss re-opening criteria for the Piper Shores community. The committee will consider guidance from the
Maine CDC, Maine Department of Health and Human Services, Governor Mills' office and other relevant sources in the development of this criteria. The final recommendations from the committee will be shared with all residents upon completion.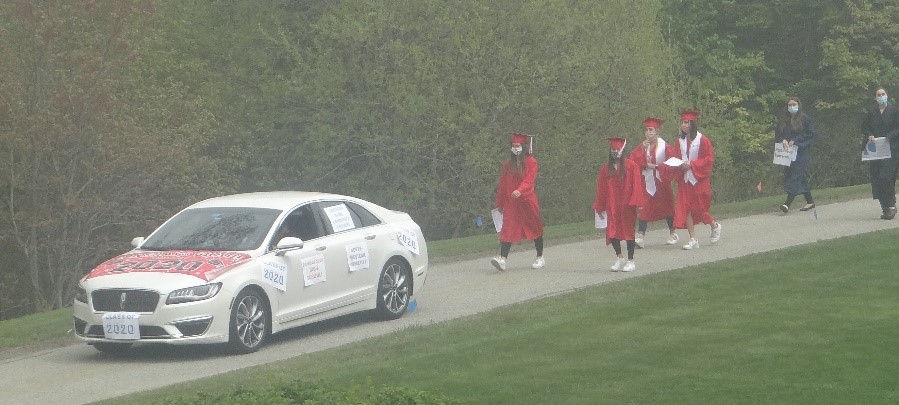 Life at Piper Shores continues, albeit with a bit more technology and certainly, less physical hugs. Now more than ever, staying connected is vitally important. Celebrations including birthdays (Happy 100th to Betty!), senior graduations and Mother's Day all occurred during these last couple months. None of us know how long this will last, and all of us wish it could be over now. However, we remain committed to the safety and well-being of our residents and staff. We are grateful for those that are on the frontlines, including our very own Holbrook Assisted Living, Memory Care and Nursing staff.
Keep updated via our Facebook page and come back to our website for new updates.
Thank you.