To celebrate and honor Black History Month, Piper Shores' Diversity Committee arranged for keynote speaker Reverend Kenneth Lewis of Portland to come to our campus to speak to residents on the topic of acceptance and inclusion. The Diversity Committee – a group of residents who actively work to increase awareness and have real conversations around the topics of ethnic and racial diversity – was excited for Reverend Lewis's return visit. "When he spoke here six years ago, Reverend Lewis left such a memorable impression on all of us," stated Barrie Shepherd, resident leader of the Diversity Group at Piper Shores, "and it's so great to welcome him back."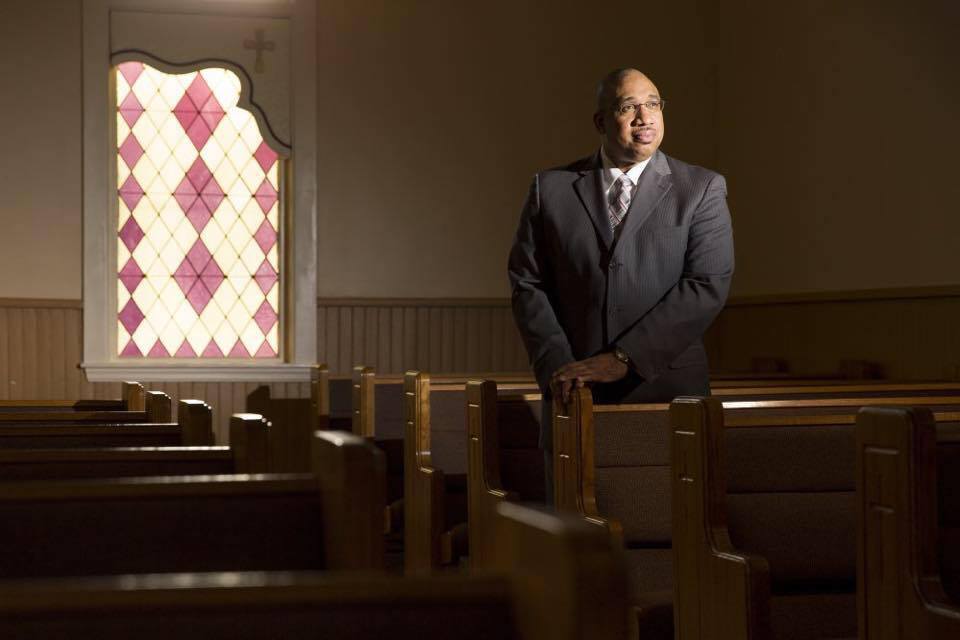 Reverend Lewis currently serves as a pastor at the historic Green Memorial African Methodist Episcopal Zion Church on the corner of Monument and Sheridan street in Portland, where he's led the congregation for the past 20 years. As one of the most prominent leaders in Portland's black community and as one of Governor Mills's appointed representatives to Maine's Permanent Commission on the Status of Racial, Indigenous, and Maine Tribal Populations, there was no better person to speak on racial equity and justice issues in Maine.
The Lesson of the Invisible Man
Reverend Lewis began the discussion by reflecting on Ralph Ellison's classic novel, Invisible Man. Published in 1952, the story chronicles a young, college-educated black man's struggle to survive and succeed in a racially divided society that refuses to see him as a human being.
Lewis asked the audience to really consider "what it means to be invisible," explaining that some people are invisible to us because they live under a different set of circumstances. Whether they work different jobs, live in different neighborhoods, or have friends that are different from ours, we sometimes never get to see their world simply because they move in different circles, and that's the kind of invisibility Ellison had in mind when writing this novel. "…and that's to CHOOSE not to see," Lewis explained, "to deliberately ignore someone, to act as if they do not matter. You can make someone invisible when you don't care and you don't take them seriously. What they think, what they do, what they say, doesn't matter. It's not just circumstances that keep people apart, it's a choice, at times, that keeps people apart."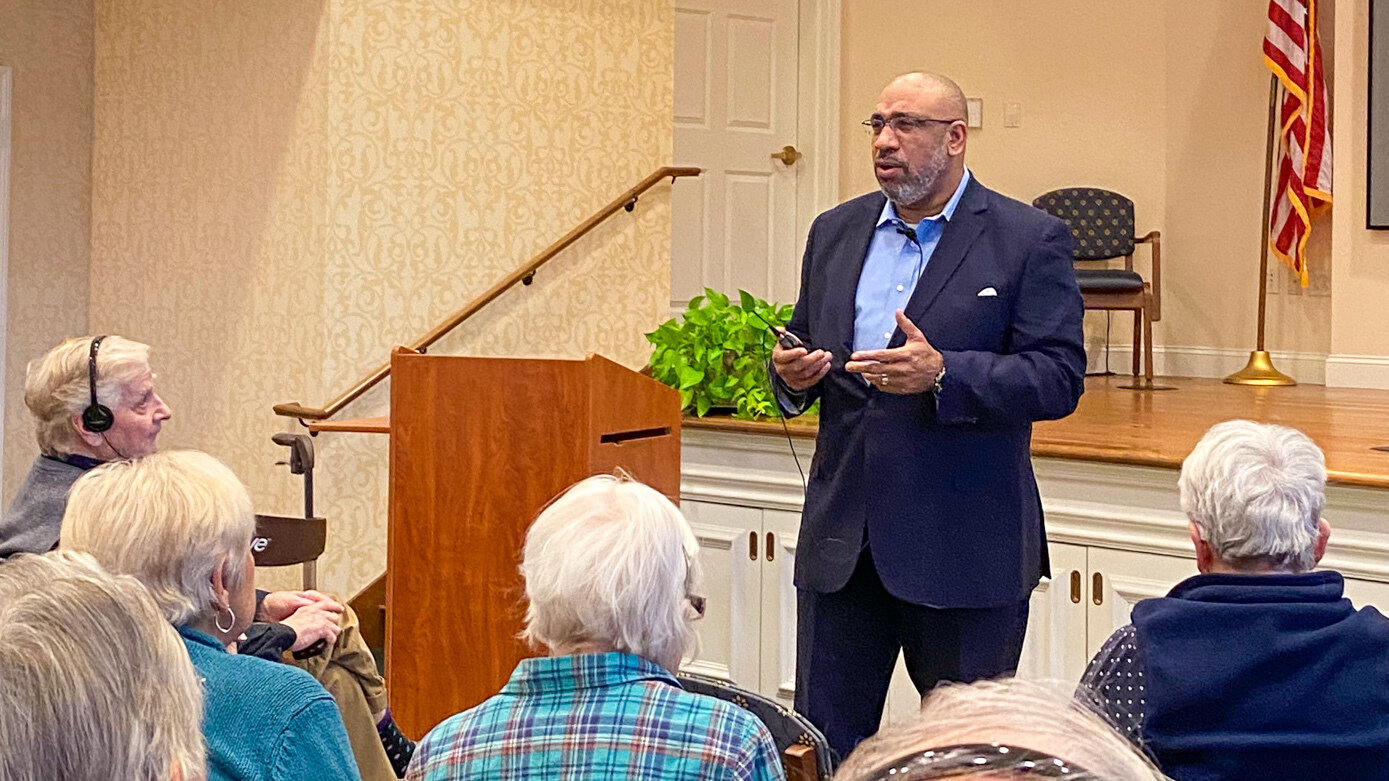 In his book, Ellison identifies himself as the invisible man with this passage, "I am invisible, understand, simply because people refuse to see me. When they approach me, they see only my surroundings, themselves, or figments of their imagination – indeed, everything and anything except me."
Reverend Lewis expanded on this pivotal message in Ellison's book saying, "We are not a color-blind society," and added that he doesn't ever want to just be ignored or tolerated. "I want to be seen. I want to be known. I want to be respected. I want to be noticed and understood, and acknowledged, and not just be an invisible man."
In today's society, the effects of the invisible man extend beyond African Americans to all of those who are deliberately ignored. Lewis put forth the question to the group, "How can we work to make those who feel marginalized and invisible feel visible?" Lewis declared that it requires active engagement at every possible cohort, as "it's not the work of the head, but the work of the heart.
Never Retire from Doing Right
According to Reverend Lewis, awareness and "lip service" are not enough to improve Maine's and the country's racial disparities – it will take resources and funding to create tangible change. Lewis currently works on the Permanent Commission on the Status of Racial, Indigenous, and Maine Tribal Populations, in which Governor Janet Mills herself asked him to lead. The goal of the commission is to examine racial disparities across all systems, and specifically work on improving the status and outcomes of historically disadvantaged racial, indigenous, and tribal populations in our state.
The central theme of Reverend Lewis' discussion is that we all have the power to use our voices and declare that we do see. We have the power to make changes and build a more loving community. Speaking to the retired audience at Piper Shores, he also commented that he does not wish to be sidelined because of his gray hair, saying, "You can't tell, I cut mine off – but it's there! And so I'm of the school that you never retire from doing right. Keep doing right, keep making a difference, and keep being open."
To which the audience replied, "I AM NOT INVISIBLE."