The cottages at Piper Shores are an unrivaled retirement living choice
Piper Shores' cottages are ideal for those transitioning from private homes to life in an active retirement community. Privately situated in a lovely wooded grove, cottage living at Piper Shores offers all the advantages of lifecare with more space to relax and enjoy retirement. Our newly renovated cottages are generous in size with a range of features including full kitchens, vaulted ceilings, fireplaces, garages, and ample storage space. Some models have sunrooms, private terraces, daylight basements and finishing touches to fit your taste.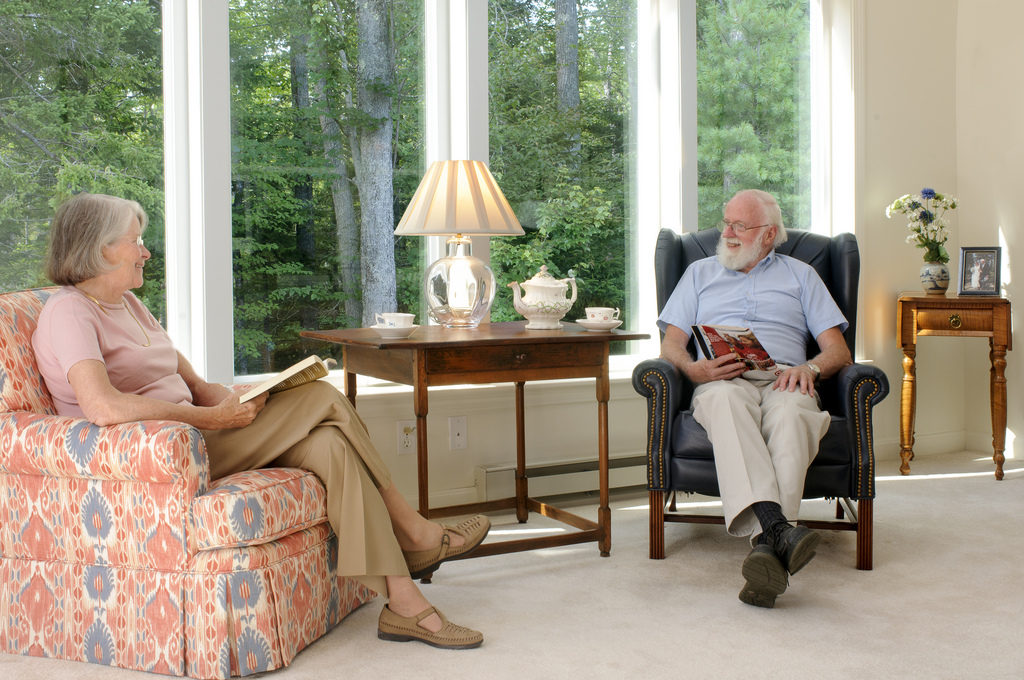 When it comes to value, the cottages at Piper Shores are an unrivaled retirement living choice. Not only is 90% of the entrance fee fully refundable, but by choosing Maine's only lifecare retirement community, cottage residents have priority access to onsite assisted living and skilled nursing care – if needed – for a relatively low, predictable monthly fee. With your future healthcare needs secured, cottage residents are free to pursue their retirement to its fullest. For Piper Shores' residents, that means enjoying 138-acres of ocean side property, high quality services, social activities and amenities, including our new auditorium-style Founders Room, Cammock Fitness Center & Pool and Seaglass Salon & Spa.
Contact us for complimentary luncheon tour and to discuss whether or not cottage living at Piper Shores may be right for you.