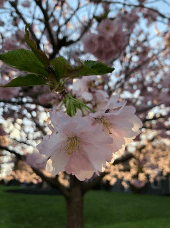 As we navigate this beautiful, yet somewhat unusual Spring, we are pleased to report that there continues to be no confirmed cases of COVID-19 on the Piper Shores campus. We know this is top of mind for many of you, and we are committed to providing you with updates regularly. We are doing weekly letter updates to residents and starting this week, we will be hosting weekly virtual Q&A sessions with Jim Adamowicz, CEO and Susan Russell, Resident Association President for residents.
This week Maine Governor Mills announced her four stage plan for restarting Maine's economy and opening the state. This plan moves from "Stay Safe at Home" to "Stay Safer At Home" until May 31, and allows for a possible, gradual re-opening of businesses. Governor Mills indicated that a downward trajectory of COVID-19 cases and related hospitalizations will be necessary in order to re-open safely. While there is still a way to go, we have been very fortunate in Maine to have had the opportunity to learn from the rest of the country, which allows us to continue to protect our residents and staff.
Despite the re-opening of some Maine businesses, the Maine Department of Health and Human Services (DHHS) issued an Emergency Rule to protect the health and safety of Maine nursing home residents and staff. We want to assure you that our current practices already reflect the measures outlined in the DHHS Emergency Rule. We will continue to collaborate with Maine DHHS and CDC, as they work closely with nursing homes and assisted living residences to manage COVID-19.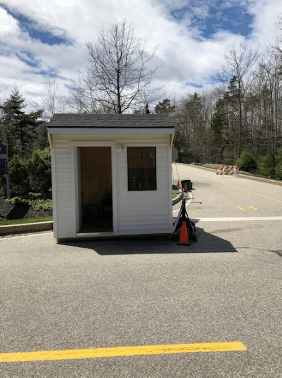 Our residents practice social distancing protocols at all times. We continue to not let anyone on or off campus except staff, deliveries, and medically necessary support. Piper Shores has provided all residents and staff with cloth face masks, and we are happy to report that we have been able to secure additional shipments of single use procedure masks for our direct contact staff. As we noted in previous updates, we screen all visitors at our campus and building checkpoints, including temperature screenings, and have recently outfitted our Holbrook Assisted Living and Health Center direct contact staff with face shields, in addition to their standard personal protective equipment (PPE).
As community transmission remains a concern in Southern Maine, our safety measures and vigilance will continue for the foreseeable future. However, we are looking to the state and federal government for guidance on when we may be able to ease restrictions for residents and their families.
On a lighter note, the community at Piper Shores comes together despite physically staying apart. Our recent May Day window competition yielded some beautiful displays – and our Publisher's Clearing House style sweepstakes was a big hit, especially among the residents that received a surprise knock on their front door!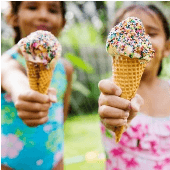 Association President Susan Russell recently launched the Piper Partners program, a voluntary partnering of residents into "Piper Pals" who agree to "visit" with each other daily – either through email, phone calls, socially distanced walks, or simply dropping a surprise into their partner's in-house cubby. With more than 100 residents already partnered up, the program has been a bright spot, even during some of Maine's chillier Spring days.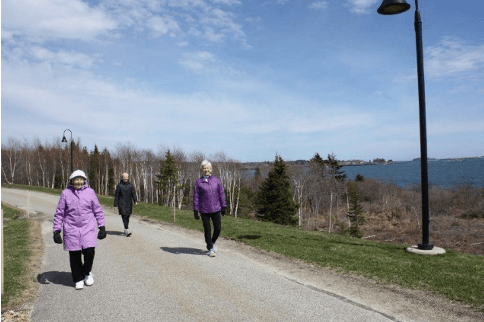 Getting outside and exercising are other ways that residents have been socializing safely on campus. Our beautiful and spacious walking paths are one of our most cherished assets here at Piper Shores, and our residents continue to put them to good use, coming together for socially-distanced walks led by Hannah LeBlanc, a fitness specialist with UNE's Exercise and Conditioning for Easier Living (U-ExCEL) program. In addition to the guided walks, Hannah has also been producing home workout videos for residents focused on movement, balance and core strength. Hannah's work at Piper Shores was recently featured in a Portland Press Herald article about the importance of exercise for seniors during the pandemic. We're so proud to have her as part of our campus community.
While this spring doesn't look exactly like seasons past, our Piper Shores community remains optimistic about the future and vigilant about today. A fast-changing pandemic such as this calls for consistent communication, steadfast commitment to safety, and large buckets of kindness. We are proud of our employees who have dedicated themselves to the care and wellbeing of our residents. We are humbled by the many thanks from residents and family members. We are grateful to have each other during these extremely challenging times.
Please continue to come back to our site for updates. Be kind and stay well!