There's no doubt that our community, our country, and our world are going through some very tough times. The extreme hardships caused by Covid-19 reach beyond nearly anything we could have imagined. As of this writing, Piper Shores has been extraordinarily fortunate to experience no diagnosed cases of the Coronavirus on our campus. Part of this may be attributed to good fortune, but much of it is the result of sacrifice on the part of the entire community. Collectively, we have exhibited the strength and resolve to keep our community safe. For that, we are grateful.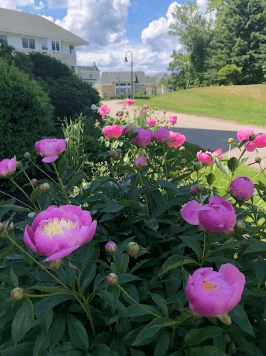 A Slow Process of Re-Opening Begins
As a result of our collective hard work, Piper Shores is initiating a slow and cautious re-opening of our campus. We do this with a keen eye toward the health and safety of this community and with constant contact with the Maine CDC and guidance from the Department of Health and Human Services.
Board Health & Quality of Life Committee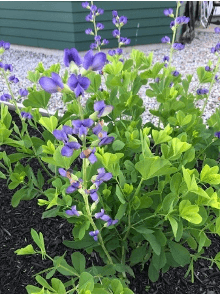 Piper Shores has established a 15-member Board Health & Quality of Life Committee*, which is working hard to establish our comprehensive campus re-opening plan. The goal is to develop a graduated approach that will address how our community might return to normalcy in a safe and considered way. Piper Shores continues to have regular written communication with residents and are holding regular Zoom meetings designed to help residents navigate life at Piper Shores with COVID-19 and to keep abreast of our reopening plans.
Testing and How to Get a Test
As Piper Shores allows residents to have extended stays away from campus, we are requesting COVID-19 testing prior to returning in order to keep residents safe. The Governor's new standing order allows for anyone to get a test. (Visit this website to review a list of testing sites.) In order to get a test, residents may need to go to one of Maine's testing sites rather than the doctor's office.
Guidelines for a Cautious Re-Opening
Following are some of the most recently approved guidelines for a slow, steady reopening at Piper Shores. In all activities, residents and scheduled visitors are asked to wear face masks, to adhere to physical distancing guidelines of at least 6 feet, and to practice rigorous hand hygiene.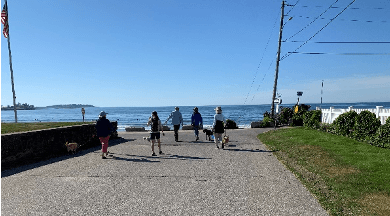 On Campus Visits – Pre-scheduled on campus visits with friends or family members have cautiously begun in designated locations on campus. Independent Living residents are now scheduling 45-minute visits with friends or family members. Please contact your loved one so they can make their appointments via our Resident App. Communications regarding Holbrook family visits have been sent out directly to the family members. Visitors from ME, NH, VT, NY, CT, and NJ are not required to have COVID-19 tests prior, though those from other states do require a test or 14-days of quarantine pre-visit.
Resident-to-Resident Visits – Small groups of resident visits are happening in residents' homes.
Higgins Beach Walks – Our U-Xcel fitness instructor, Hannah, has been leading Higgins Beach walks on Tuesday and Thursday mornings, weather permitting.
Hair Salon – Seaglass Hair Salon opened July 1 for our residents.
Walking Trails – Piper Shores trails remain open to residents for walking. Since the onset of the pandemic, the public has been politely asked to refrain from walking on our campus, even though our campus was established to allow for public access.
The Pool – The re-opening of the pool is going extremely well. Pool hours have been extended to 7am-7pm seven days per week.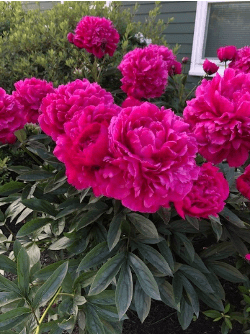 Resident Lounges – We are pleased that the Great Room and all other resident lounges, except Sugarloaf Lounge, are now open while following safety precautions.
Mental Health Resources – We understand that these are difficult times and have offered the names of organizations and individuals who can assist with coping with stress associated with the pandemic.
Extended Stays Away from Campus – We continue to evaluate our measures concerning extended stays away from campus. Extended stays away may now take place for a minimum of 14 consecutive days. As mentioned earlier, returning residents will be required to undergo COVID-19 testing prior to their return to campus. Following a negative test result, residents will need to quarantine for 7 days. If a resident is unable to obtain a COVID-19 test they will be required to quarantine for 14 days.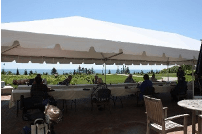 Although we recognize the uncertainty of our future, we are trying our best to find moments of peace and joy today. Our Saturday portrait art group is continuing their work virtually. They requested to have staff and their family members be "models" (they worked off pictures), and we think they are having fun with it! (See below). Outdoor dining and Higgins beach walks have brought many smiles. The gardens around the community are coming alive with beautiful blooms. We all are looking forward to summer.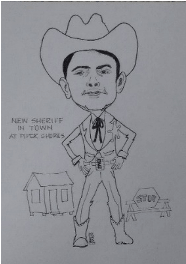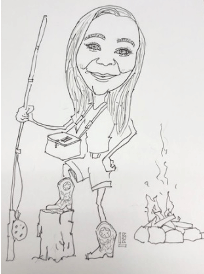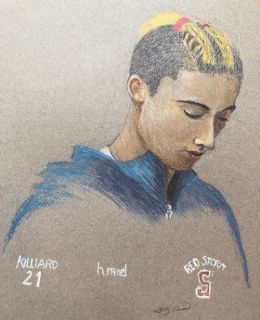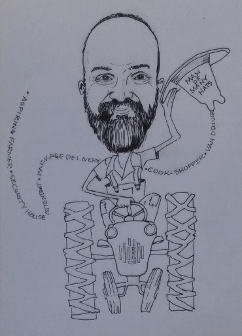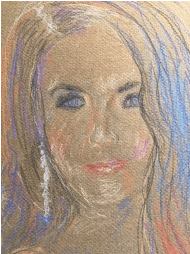 *Members of the Board Health & Quality of Life Committee – Following are the members of the 15-member Board Health & Quality of Life Committee:
Isabella Stumpf, Chair, Board Member – Division Director of Palliative Medicine, Maine Medical Center/MaineHealth
Sue Guerette, BSN, JD, Board Member – Director of Network Management, Aetna
Malcolm Rogers, MD, Board Member – retired psychiatrist; Brigham & Women's Hospital
Frank Chessa, Ph.D., Board Member – Director of Clinical Ethics, Maine Medical Center
Marilyn Gugliucci, Ph.D., Board Member – Professor and Director of Geriatrics Education and Research, University of New England
Rachael Blake, MD – Piper Shores Medical Director; Maine Medical Partners Geriatrics Practice
Fran Guerard, Board Health & Quality of Life Committee Member – apartment resident
Denny Maddaleni, Board Health & Quality of Life Committee Member, apartment resident
Susan Russell, Resident Association Chair – apartment resident
Chip Mason, Resident Council – Drake Lane resident