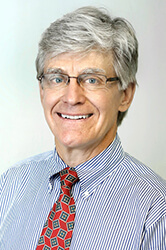 Dr. Douglas VanderPloeg, founder of the Maine Spine & Nerve Institute, joins the Piper Shores community as part of our ongoing Wellness Lecture Series. Dr. VanderPloeg will discuss a new treatment for Peripheral Neuropathy on February 25, 2015 at 3:30PM in the Founders Room.
Dr. VanderPloeg and the Maine Spine & Nerve Institute specialize in using advanced medical technology for the treatment of peripheral neuropathy, lumbar spine degenerative disc disease, bulging discs, herniated discs and spinal stenosis. Dr. VanderPloeg received his B.S. degree, magna cum laude, from Northern Michigan University. He received his Doctor of Chiropractic Degree from Life Chiropractic College. He is a Diplomat of both the American Board of Chiropractic Examiners and the Canadian Board of Chiropractic Examiners. Dr. VanderPloeg has been a guest lecturer at multiple hospitals and has served on multiple professional boards.
Peripheral Neuropathy
Peripheral Neuropathy(PN) is a disorder of the peripheral nerves, the sensory, motor and autonomic nerves that connect the spinal cord to muscles, ligaments and skin. It typically affects nerves in the periphery first thus, the name peripheral neuropathy. The most common location for these symptoms to first appear is either the feet (toes) or hands. Symptoms include sharp, burning, tingling and prickling pain as well as numbness or a sense of having tight compression around the extremity. Severe cramping and loss of balance can also occur.
Unfortunately, over 20 million Americans suffer with this condition, and we know that approximately 60% of people with diabetes will develop this painful condition during their life. If we look at the incidence of PN, we find that those with diabetes comprise the smaller percent of those who suffer with it. In many cases we do not know what causes PN (idiopathic), but can identify risk factors that include: tobacco, alcohol, chemotherapy, trauma environmental toxins, genetics and in some cases medications.
Prior to 2011 there was only one treatment available for those suffering with PN symptoms; medication. Medications available to help are limited and include Lyrica, Gaba Pentin, Cymbalta and in severe cases narcotics are used. Unfortunately, medication is not always helpful and for some, the side effects are intolerable. Today we have a new option within physical medicine for treatment of Peripheral Neuropathy – Electroanalgesic Treatment or Electric Signal Treatment. Electroanalgesic treatment can be extremely helpful, is non-painful and works by stimulating the nerves and small blood vessels to help reduce the symptoms associated with PN. Treatment with this therapy is very much treatment over time with the number of treatments varying depending on how advanced the PN symptoms have become.
Electoanalgesic treatment is not for everyone and may not be used on people who have pacemakers, defibrillators, bladder stimulators, or dorsal column stimulators. If you know someone suffering with Peripherial Neuropathy symptoms, please let them know of this new technology. It may significantly help reduce their suffering.