Transitioning to Medicare, or deciding whether or not Medicare is right for you is a complicated and confusing process. There are hundreds of options, dozens of carriers and minimal guidance available. That's where independent advisors like Caroline Irwin come in.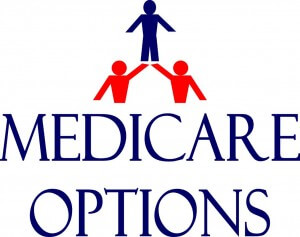 Ms. Irwin is an independent Medicare insurance broker with Coveside Senior Solutions (CSS) in Portland, ME. Since she doesn't represent any one insurance carrier, she is able to offer unbiased advice for seniors on which Medicare plan fits their lifestyle best.
"Because healthcare coverage options are not one-size-fits-all, Coveside Senior Solutions works with many insurance companies and reviews their plans on an ongoing basis," said Ms. Irwin. "We provide clients with an initial needs analysis as well as ongoing annual needs assessments with reviews to determine their best-fit coverage."
To make that determination CSS looks at a number of factors including income, employment, and lifestyle habits such as how often a person travels or whether they have multiple residences. They also offer a number of tips for seniors navigating the Medicare transition on their own.
1. Note the Election Periods
"Some people decide to waive Medicare if they are still working," said Ms. Irwin. "And that may be good choice if their employer's health plan has better coverage. However, once a person leaves employment, they have an 8-month special election period to pick up Medicare. If they miss the window, they can get locked out. I see a lot of people miss that window and have to wait until the general election period."
2. Look out for Penalties
There are penalties for not enrolling in certain Medicare benefits once you leave employment. It's important to look out for these penalties because they can be added unless you respond with evidence to the contrary.
3. Appropriate Coverage
There are many different Medicare plans available – and when you are making an election decision it's important to find a plan that fits your lifestyle and includes your doctors – not the other way around. Call your doctors and make sure they accept the coverage you're applying for, and if you own property and spend time in multiple states, make sure you choose a plan that EITHER includes out-of-network coverage or has an established provider network in each location.
4. Medicare and Lifecare
Having Lifecare coverage does not mean you don't need Medicare. The two policies work together to provide healthcare, long-term care and dependent care coverage. For seniors considering Piper Shores' lifecare contract, an independent Medicare advisor can help you select the best Medicare plan to complement your Lifecare coverage.
While making the transition to Medicare may seem intimidating, there are many resources available to help you through the process. For more information about Coveside Senior Solutions or questions about your Medicare options, visit www.covesideseniorsolutions.com.