Eli Pick Facility Leadership Award Recognizes Administrators and their Centers as High Performing Long Term Care Communities.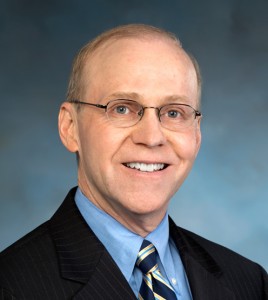 Piper Shores announced today that the American College of Health Care Administrations (ACHCA) has honored James Adamowicz, CEO of Piper Shores and Administrator of record for the Holbrook Health Center, with the 2017 Eli Pick Facility Leadership Award. The award uses data driven criteria to recognize high-performing skilled nursing centers and the administrators who lead them.
Adamowicz was one of 206 national administrators to receive the award, which recognizes long-term care center administrators of record who provide leadership throughout the award year. Additionally, the award honors facility excellence, which is connected to leadership excellence. Less than nine percent of centers nationwide qualify to receive the award, making Holbrook Health Center among the highest quality care long-term care centers in the nation.
"I want to congratulate Jim on being nationally recognized for his exceptional leadership abilities," said Stephen deCastro, Chairman of the Piper Shores Board of Directors. "The Eli Pick Facility Leadership Award is an award of distinction in our industry. It is extremely gratifying to see the Holbrook Health Center recognized as one of the best long term care facilities in the nation. I know that Jim will continue to drive excellence in our own resident quality standards while helping to advance those standards nationwide."
To receive the award, overall quality is measured over three years and examines skilled nursing center survey data including health, fire (life safety), and complaint surveys, as well as top quartile performance on designated quality measures set by the Centers for Medicare and Medicaid Services. The center must also meet 80 percent or greater occupancy with a three-year avoidance of a Special Focus Facility status.
The award, named in honor of visionary ACHCA member Eli Pick, is dedicated to advancing professionalism and leadership in long-term care. Adamowicz was presented the award in April during the association's 51st Annual Convocation and Exposition awards luncheon in St. Louis, Missouri.
"It is an honor to be included in such an elite group of administrators and to have Holbrook Health Center considered one of the top long-term care facilities in the country," said Adamowicz. "I want to thank the exemplary team at Holbrook for their ongoing commitment to providing excellent resident care."
Founded in 1962, the American College of Health Care Administrators (ACHCA) is the only professional association devoted solely to meeting the professional needs of today's post-acute and aging services leaders. Focused on advancing leadership excellence, ACHCA provides professional education and certification to administrators from across the spectrum of long term care. For more information about ACHCA, contact the ACHCA Staff at (202) 536-5120 or visit www.achca.org.