If you've smelled some delicious new meals in our cafe, then chances are you've also met the newest member of the Piper Shores Team.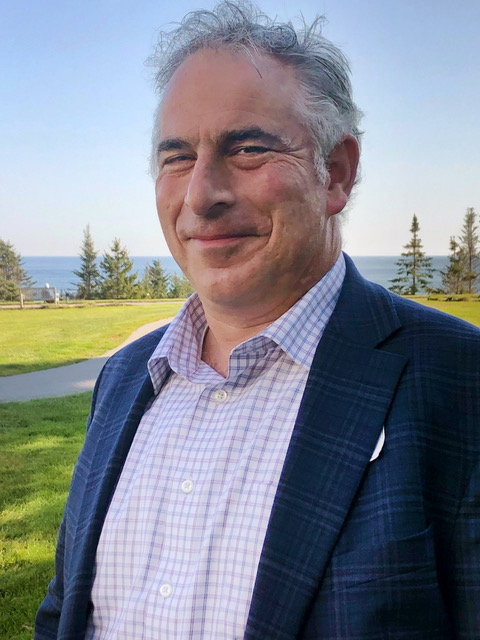 Corey Seigel recently moved to Maine from Litchfield County, Connecticut and has joined the Senior Leadership Team at Piper Shores as the Director of Food and Nutrition. Corey brings over 33 years of experience in the food industry to the Piper Shores community, with experience working in community living, country clubs, restaurants, fine hotels, and most recently, a senior living facility.
"I'm loving being in Maine and getting to explore the area. The residents, staff, and senior leadership have extended an extraordinarily warm welcome," Corey explained. "It's really one of the things that has always attracted my family and me to Maine – the warmth and genuineness of the people that live here. It's great to be here after visiting for the last 18 years."
After spending four years in his previous position as Head Chef at Meadow Ridge, Corey was excited for the new opportunity, as well as the change in location. Most of all, he was excited to connect with the Piper Shores residents through his food offerings.
"When I'm working in a hotel or a restaurant, people come and people go – you do have your regulars, but working in senior living allows for you to connect with people on a different level. People who do what we do are hospitality driven, and it's really a soulful experience," Corey continued.
Not only is Corey excited about building relationships with the residents, but he looks forward to working with the existing staff and helping them grow to expand their skill sets. Corey hopes to build on the already talented team's experience working at Piper Shores by offering new dishes that reach all residents while maintaining traditional favorites.
"If you work in a French restaurant, you're making French food. If you work in an Italian restaurant, you're making Italian food. Resorts are themed by location – Caribbean, Mountains, wherever it may be. Where else can you go to work and make Miso Ramen with Cured Salmon one day, and Braised Chicken or Meatloaf the next day? As long as you have some staples, you can try literally anything you want when working in senior living. I'm thrilled to be able to work with the team and do that here at Piper Shores," concluded Corey.
At Piper Shores, Corey will be managing a team of 60+, and he will be overseeing all food and nutrition needs on campus. He will provide meal options for all residents living the 138-acre oceanside campus, including all residing in the 200 independent living apartments and cottages, as well as the 90 residences in the higher levels of care building. Corey will also be responsible for all food and nutrition needs under development at The Meadows.
Corey resides in Freeport with his wife Jess, and his daughter Hannah, where he enjoys spending time outside hiking and cycling, as well as participating in running races like 5ks, 10ks, and half-marathons. Corey also has another daughter, Rachel, who visits Maine often from Vermont. Corey is thrilled to be joining Piper Shores community, and he is confident in his ability to help complement his team with the great work they are already doing.