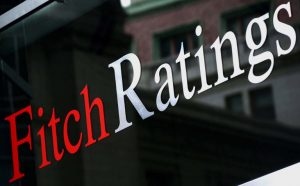 Two years ago, Piper Shores received a prestigious A- credit rating from Fitch Ratings, and in July the Maine retirement community's A-credit rating was reaffirmed. Fitch Ratings is one of the country's three big nationally recognized statistical rating organizations (NSRO) designated by the U.S. Securities and Exchange Commission. What does it all mean? It means that Piper Shores is in the top 5 percent of U.S. retirement communities in terms of financial health and stability. An A- credit rating is rare for a single-site retirement community with only 15 years of operating history.
"Receiving an A- from one of the world leaders in credit ratings and research is truly an honor," said Piper Shores CEO James Adamowicz. "This distinction represents tremendous effort and extraordinary leadership; I'm extremely grateful to our board of directors and staff for their steadfast pursuit of excellence."
Fitch Ratings uses a measurement tool of "key rating drivers" that evaluates a number of factors, including debt burden, balance sheet, occupancy, market position, and operating results and then assigns long-term credit ratings according to an alphabetic scale from 'AAA' to 'D'. The A- rating points to Piper Shores' position as the only nonprofit lifecare CCRC in Maine and highlights a healthy occupancy, evidenced by a 106-member independent living waiting list, as well as a favorable market position that is expected to continue.
The report also notes that Piper Shores is executing on a $13 million campus expansion to include additional assisted living and memory care units. Fitch gave Piper Shores high marks on maintaining a consistent balance sheet, a manageable debt burden, strong cash and investments positions, with validation for its long-term financial health and stability.
"People want to know that the investment they make in Piper Shores is a wise one," added Richard Ashley, Piper Shores Finance Director. "The Fitch rating affirms our financial strength and gives comfort to residents that their investment is not only wise, but safe, and that Piper Shores can ensure the promise of lifecare to residents for many years to come."
Several key factors contributed to the A- rating. In addition to a strong balance sheet, strong campus-wide occupancy, and a well-executed campus expansion, the rating affirms that Piper Shores can honor its obligations to residents, while maintaining its dedication to exceptional care and amenities. "Piper Shores' position as the only nonprofit lifecare CCRC in the state is expected to continue supporting healthy demand going forward," the report stated.
Additional information is available at 'www.fitchratings.com'