Piper Shores is pleased to announce that our very own Michael Roy, a Certified Nursing Assistant, has received the Excellence in Long-Term Care Award from the Maine Health Care Association and the Maine Long-Term Care Ombudsman Program. The annual award celebrates the best and the brightest in Maine's long-term care community and honors their dedication and commitment to making a positive difference in the lives of their residents across the long-term care continuum.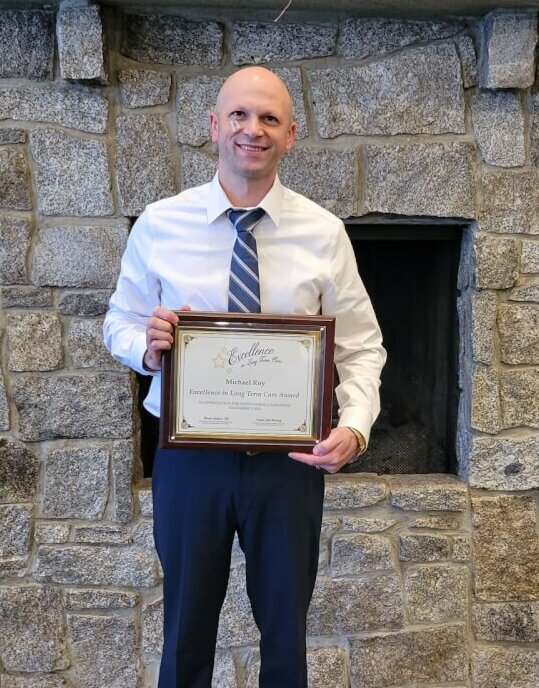 "Michael is an extraordinarily dedicated CNA," said Phil Jean, Piper Shores CEO. "He consistently prioritizes the well-being of our residents and approaches every situation with a sense of calm, empathy, and grace, establishing strong and trusting relationships with residents and their families. This level of commitment and caring exemplifies Piper Shores mission and values"
Michael began working at Piper Shores in 2009 after making a career change. He loves his work and feels valued by the residents he serves. He pays meticulous attention to detail when providing care, never rushing, and treating each resident as an individual with a unique story and specific needs.
This compassion and empathy extend beyond his assigned residents to all residents at Piper Shores. A recent example highlighted his extraordinary ability to connect with a new resident struggling to adjust. He sat with that person, listened quietly, and validated their emotions, calming the situation and building trust through empathy. In mere minutes, Michael transformed a difficult day for both the resident and their family, turning an angry resident into a new friend.