Munich. Prague. Washington State. Pennsylvania and more…. When you've lived in as many places as Duncan and Betty Perry, you know a thing or two about what to look for in a community. So when it came time to choose a Continuing Care Retirement Community (CCRC), this worldly couple of educators had a clear idea of what their new home was going to be – and they refused to settle for less.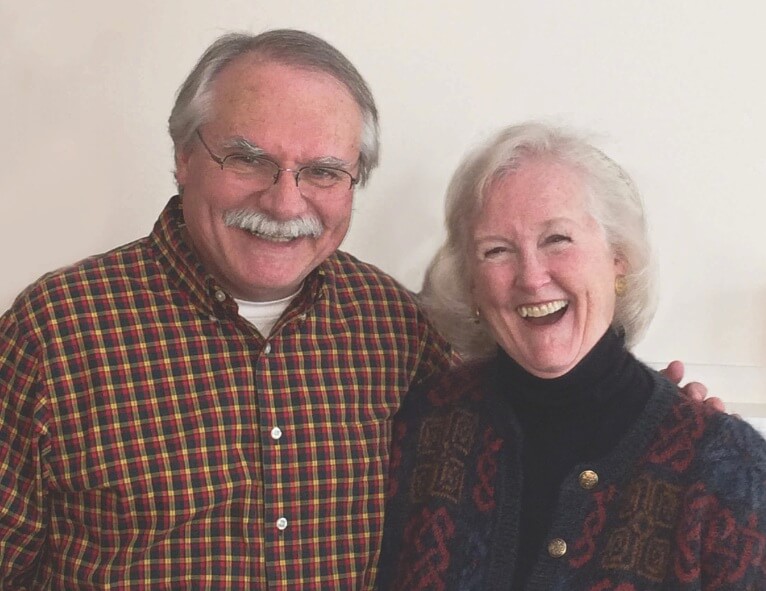 "We'd been doing the search for two or three years before coming to Piper Shores," explains Duncan, a former professor, graduate dean, journalist and author who has a PhD in Balkan History and who worked for a time at Radio Free Europe/Radio Liberty in Germany and the Open Media Institute in Prague after the fall of the Berlin Wall. "We visited 25 places, and we stayed in many of them in order to get a clear sense of these communities. We met some wonderful people, but decided that Piper Shores best suited our needs. Incidentally, "the residents we met at various CCRCs unanimously urged us to make the leap to CCRC living while still in our 60s in order to take full advantage of the life style," he noted.
"It needed to be a nonprofit CCRC," adds Betty, a former teacher in gifted and talented student programs and a founding member of the Delaware Aerospace Education Foundation. "Nonprofit means it's going to be a community whose values are going to resonate with us and whose ethics coincide with ours."
On top of visiting several places up and down the Maine coast, the Perrys sampled life at CCRCs near their former home in Pennsylvania, as well as places in New York, Massachusetts, Virginia, Maryland, New Hampshire and Delaware. While many of them had beautiful facilities and impressive amenities, all were missing that special, intangible something–a spirit of excitement and energy.
Until, on a bit of a lark, they decided to head up to Scarborough and see what Piper Shores had to offer.
"We came, and it was wonderful," Duncan reminisces. "Let's face it – these places are people driven. There are swimming pools, there are weight rooms, but what makes them are the residents. And we immediately bonded with the people we met here."
"And it all comes with a beach!" Betty chimes in, laughing. "And lobster! And Portland!"
The Perrys moved into their cottage this past summer. And although they're still in the middle of unpacking, they are making their cottage their own, complete with colorful wall-to-wall Bulgarian, Macedonian, Greek, Turkish, Iranian, Afghan, Albanian, and Serbian kilims. It's clear that they feel at home at Piper Shores. A feeling that has everything to do with their fellow community members, who are quickly turning into friends. "Being in our sixties, we're young enough to be some of these folk's kids. But age hasn't been a hindrance in any way," Betty shares. "We've been welcomed with open arms."
"People come together and enjoy sharing life together here," adds Duncan. "People from different backgrounds, different ages, different professions, but at Piper Shores this diversity just works! It is a caring community of neighbors and friends."
Pervasive too, is a feeling of safety at Piper Shores, adds Betty. Like the presence of Holbrook Health Center. Late one evening, soon after the Perrys moved in, Duncan awoke with a medical problem. He called Holbrook, and a nurse quickly came to visit him – it was 11:30PM! "I was just blown away," Duncan remembers. "She was helpful, caring and reassuring. That's a wonderful thing."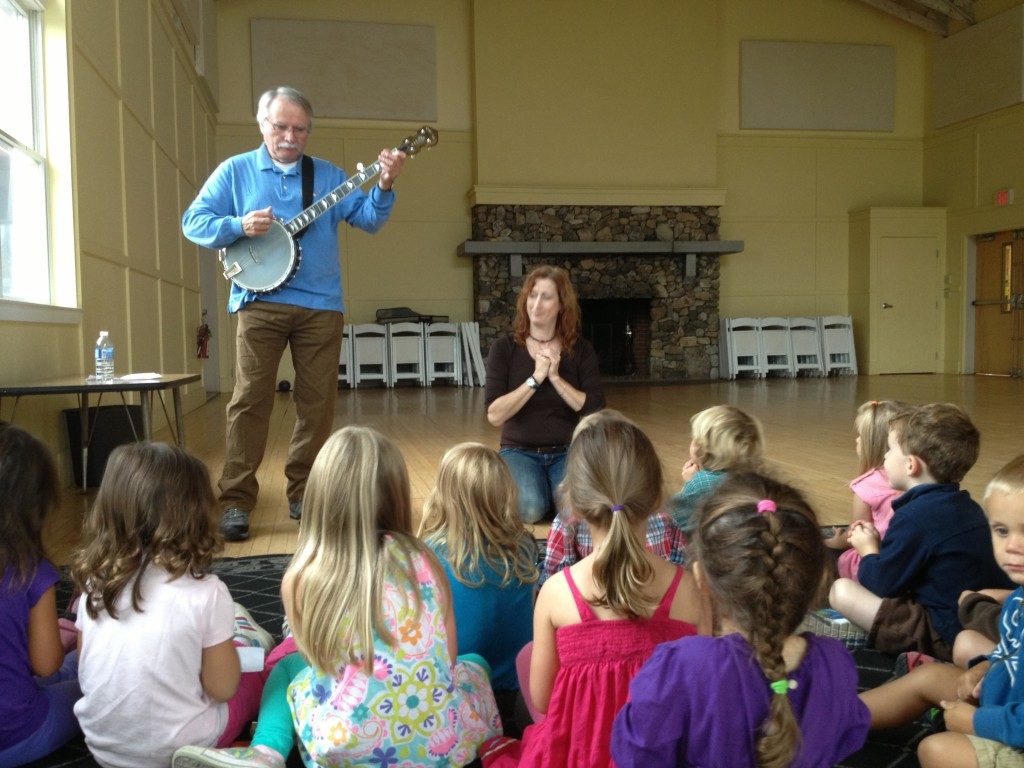 The Perrys traveled, planned, and thought extensively about how to spend their retirement. And these highly educated, open-hearted, mission-minded people (Duncan volunteers at Holbrook and in various venues in the greater Portland area, playing banjo, guitar, ukulele, and singing for residents and kids, while Betty is looking forward to working with the schools and libraries once she is fully settled) chose Piper Shores. It's one of the highest compliments we could receive.